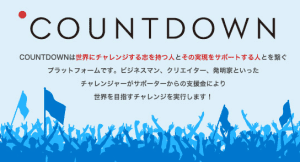 Fairly recently I encountered a Japanese crowdfunding portal which I discovered due to the unique nature of a crowdfunding campaign they were operating.  Intrigued about the site, I reached out to the operators for some more insight and background on their platform.
Countdown is owned and operated by Alex Corporation based in Tokyo.  Alex Corporation does several different things.  They not only develop products which are interconnected or the internet of things but they also interconnect people.  Alex also hosts and operates an e-commerce platform which is design oriented selling some very cool looking products.  The site Alexcious allows you to "discover the beauty of Japan" – shipping worldwide – it is definitely worth checking out.
Founded by Koichiro Tsujino, a graduate from Keio University's Graduate School of Engineering.  Koirchiro worked for Sony for many years and as part of their overseas study program spent some time at the California Institute of Technology.  While at Sony, Koichiro developed such hit devices as the "VAIO" personal computer along with other major products. After leaving Sony in 2006 he joined Google where he was appointed president of Google Japan in January 2009.  While at Google Koirchiro played a key role in the search giant's growth in the Japanese market.  It was in 2010 Koirchiro decided to establish Alex Corporation with like-minded partners.
We recently reached out to learn more about Countdown and their operations and Koichiro Tsujino was kind enough to share his perspective.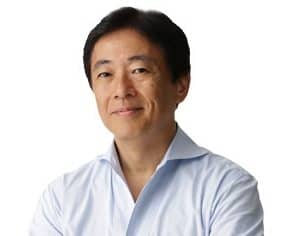 JD:Why did you decide to launch a rewards based crowdfunding platform?
Koichiro Tsujino:  One of the reason we started COUNTDOWN is to increase challengers (crowdfunders) who can contribute to the world on the global basis.  Japan has been domestically focused recently and I think we should do something to change the current conservative situation.
JD: Did you develop the crowdfunding application in house or are you using a white label application?
Koichiro Tsujino: We developed the platform in house.
JD:  How has the site been performing so far?
Koichiro Tsujino: We have been operating this platform for only a year now.  Since we started, we have had 15 challenges (crowdfunding campaigns) closed and 11 of them were successful which means the success ratio is 73%.  Average funding is 2,500,000 JPY (around 25,000USD).  Currently, three challenges are on going.
JD How has your crowdfunding platform been received by the people of Japan?
Koichiro Tsujino: In general, crowdfunding itself is still at a very early stage in Japan.  Countdown is gaining momentum as we are one of the top crowdfunding providers in Japan so far.

JD: Are you focusing on specific sectors to crowdfund? Or will you accept just about anything within reason?
Koichiro Tsujino: Countdown will accept anything as long as it is the challenge to do something which is not just domestically focused.  We are planning to increase more challenges to produce things (digital fabrications).
JD: Please share how your Mentor program integrates with your crowdfunding platform.  Also – your mentors are global, please explain how you established these relationships
Koichiro Tsujino: All of Countdown's mentors give diverse advise or support to the challengers based on their expertise.  Presently, all the support from mentors are on a voluntary basis.  We asked them to participate on the site based on our personal networks (most of them are from my connections).
JD: How do you attract crowdfunding offerings? Is it largely word of mouth?
Koichiro Tsujino: Yes by word of month and we speak to many different audiences.  We also communicate with universities and communities of entrepreneurs to spread the word.
Koichiro Tsujino: I believe Countdown will really make this a significant service in Japan to help revitalize our economy while contributing to the world.  It is especially important that we fund an individual or creators in Japan.  We have a lot of excellent people creating new, innovative products here, but there is not a good infrastructure to fund them yet.
JD:  What are your thoughts on equity crowdfunding?
Koichiro Tsujino: Equity crowdfunding is going to be a major type of capital allocation in the future  but currently we need regulations to allow it and currently operational costs are relatively expensive.
Sponsored Links by DQ Promote