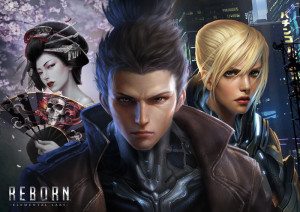 Elemental-Labs Inc. turned to Kickstarter to fund a video game entitled Reborn. The game was aiming for a launch that would have included support for the latest and greatest gaming platforms, the Xbox One and Playstation 4.
The project creators have cancelled the campaign early after amassing slightly over $50,000 in funding on a $200,000 goal. It's a tactic that may be underutilized in rewards-based crowdfunding.
The team only had thirty days to raise the money and was eleven days in when the project was cancelled. In other words, they had only raised one quarter of their ask with one third of the campaign's timeline in the books. They were behind schedule.
Rather than redouble efforts and hope for the best, Elemental-Labs has canceled the project and plans to regroup and relaunch having learned a lot from the first now-defunct attempt. The announcement was made in a recent backer update…
However unfortunate as this may be, after thinking about our Kickstarter campaign and talking to backers regarding our reward levels and various other requests for ports including our stretch goals, we really want to consider a relaunch of REBORN with many things about our campaign corrected and refined.  I personally want to ensure that our current backers receive a special incentive for their support and encouragement during this very difficult time for Team REBORN, as well as myself.  For future backers, I welcome you and want to ensure each one of you in our crowd-funding community that you will like what we will offer in our redux campaign.  We are only here because of our hardwork and the faithful support of you, therefore we will not forget about anyone! As such, I will be contacting each one of you to inform you of your reward for supporting us.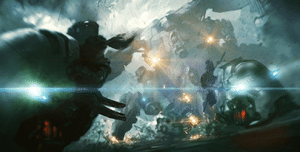 The team is going to reward early backers with a special yet-to-be-named reward. They're also going to hone their pitch based on crowd feedback, include stretch goals for things like Mac/Linux support, and offer more in-game footage in the campaign pitch, among other improvements.
If these all seem like things the project creators should have done the first time, they are. That is precisely why canceling the campaign was a shrewd move.
There is no shame in canceling a campaign and returning a second time while applying lessons learned from the first failed campaign. The proof is in the crowd's reaction; Backers have been largely positive and upbeat in their response to the move, with many early backers commenting that they will be back as contributors on the next campaign.
In fact, it should probably happen more often.
Consider a recent revelation that researchers can tell within 4 hours whether a campaign will be successful with 76% accuracy. Early funding velocity is extremely important to overall success, and crowdfunders that don't see early traction should almost invariably consider starting over with a more established early crowd. (The 30% rule is key.)
We'll see if Elemental-Labs reemerges with that improved early crowd of backers when they relaunch next month.
Have a crowdfunding offering you'd like to share? Submit an offering for consideration using our Submit a Tip form and we may share it on our site!