Vourno, a crowdfunding platform for video journalism
, has announced their first "Vourno", creator 
Charles Choice
, has completed and published his news story, "
Kids For Cash
," which premiered on their site today.
The project is a 9 minute feature where he explores some of the contributing factors that drive the school to prison pipeline, a problem that too often goes under the radar. The goal is to shed light on a larger concept, which is the issue that young minority lives tend to be regarded with such little value, in a society that constantly deprives and stigmatizes them.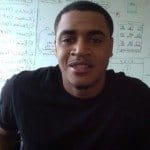 This project was initially inspired by the "Kids for Cash" scandal in Pennsylvania, a case in which judge, Mark Ciavarella, received over $2.6M in bribes from private prison stakeholders in return for dishing out harsh sentences to minors (some as young as 10 years old).
The creator found it appropriate to juxtapose the prison industrial complex against the failing schools in America's inner-cities.
15 Pubs believed in Charles' vision and contributed to bringing "Kids For Cash" to life.  As a result, he was able to raise funds to create and cover the story he wanted to tell in a short amount of time.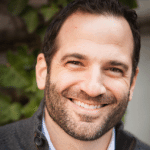 The second Vourno has started filming their project in Rome.

In an accompanying note Vourno CEO and co-founder Joseph Verdirame shared a new feature on the platform.  Now journalists anywhere in the world may upload a video to their site even if they have not crowdfunded the project on the Vourno platform.   This feature is expected to generate growth to their news network and additional access to journalists seeking another distribution platform to showcase their work.  Vourno's  goals are to provide journalists worldwide with the tools to create newsworthy stories, receive funding, gain independence, assemble a portfolio, increase credibility, maximize their exposure and distribute their videos.

Sponsored Links by DQ Promote