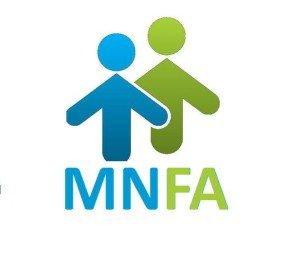 MyNewFinancialAdvisor, the nation's largest on-line network introducing mass affluent Baby Boomers to financial advisors, announced the addition of a new product offering: crowdfunding portals. The company is providing complimentary crowdfund portals to privately held pre-IPO companies and attracting the wealth management accounts from the executives utilizing it, as a result. MNFA utilized the RIA of SoHo Financial Services LLC to validate the business model, before transitioning the new client accounts to its advisor partners.
"In today's environment, providing efficient capital is a key asset to any CEO/CFO. We are in the unique position now as a result of being acquired by Invested.In, to be able to offer this capital raising feature to prospective new clients," said Frank Troise Founder of MNFA. "We are opening up wealth management accounts at the very beginning of wealth creation. No other firm has this today or is this far upstream in the lifecycle of client acquisition."
Crowdfunding has gained substantial national prominence as a function of the SEC's review of the JOBS Act. The Act's Title II and Title III proposals provide companies the ability to begin soliciting investors who are both accredited and non-accredited. MNFA was recently purchased by Invested.In the leading SaaS provider of crowdfunding technology in the United States. To launch the crowdfund portal product, MNFA partnered with some of the nation's leading VC firms as channel partners to provide the crowdfund portal, for free, to portfolio company executives. In addition to the executive accounts, the relationship has expanded into managing the company 401K plan(s).
"As a venture capital firm, this gave us the opportunity to create immediate value for our portfolio company executives and to differentiate us from other venture capital firms. It has allowed us to distinguish ourselves as a strategic firm, versus just capital," says Eric Manlunas, General Partner of Siemer Ventures, one of the country's most active early stage venture firms with over 70 portfolio investments. "It is ironic that we are pro-actively making capital cheaper for our portfolio companies, and giving them a disincentive to take on additional venture capital."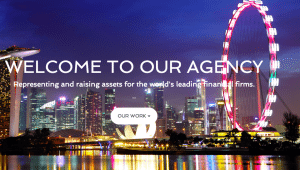 MNFA is focused on companies that have raised at least a Series A round of financing and is continuing to add to its roster of venture capital firms nationwide. To facilitate its wealth management fulfillment, MNFA has partnered with several of the nation's largest DFA wealth management firms, and TAMPs, to assist them in the growth of this new nationwide client base. These include Loring Ward, Mercer Advisors, and Buckingham Asset Management among others.
"This is an exciting opportunity for us to begin an early dynamic dialogue with a successful entrepreneur regarding their own wealth, and the 401K plan for their firm," said Grant Blindbury of FMB Wealth Management, a Ventura County Loring Ward firm and DFA advisor. "Our conversations now will be much more strategic and substantive than they ever were before." 

"We may never use the crowdfund portal, but we like the idea of consistently pricing capital. Crowdfunding allows us to constantly price the market for our equity and keep spreads narrower for our potential institutional owners," said Steve Francis Founder of LogicMonitor a start-up based in Santa Barbara that recently raised an $8 million Series B round of financing. "We are focused on creating shareholder value for our investors and evaluating 401K options for our employees."

"As a start-up focused on driving value to local companies, this lowers the barrier for capital for all companies nationwide," said Brian Coryat CEO of Local Market Launch. "Your best investors are your customers, and what better way for them to participate in the success of your company than in crowdfunding." Coryat was the founder of ValueClick.

As a new division of Invested.In, MNFA will continue to connect those in need of professional financial advice with those that can provide it, backed by the power of crowdfunding technology, which effectively gives the entire program enhanced scale and better options for investment advisors and their clients.

Invested.In is the leading provider of white-label crowdfunding platforms for reward, donation, pre-sales, equity crowdfunding and lending applications. The company currently manages an estimated $32 million in crowdfunding deals and earlier this year, received the Los Angeles Venture Association's "Best Marketplace Platform for Funding Award".

Sponsored Links by DQ Promote