Now in its tenth year, the StartUps Awards recognizes some of the United Kingdom's most innovative and ambitious enterprises.  Operated by Startups – the UK's "number 1 service for starting a business", the awards has become a rather prestigious event.  Many recognized businesses have gone on to phenomenal success.
Founded by David Lester, he was recently quoted on the importance of acknowledging entrepreneurs;
"Given the economic turbulence that has gripped the country over the past few years it was even more impressive to see such a fantastic range of pioneering, commercially successful companies shine despite the recent recession. I'm confident we'll have another fantastic pick of companies to choose from in 2013 because we've seen the impressive scale of UK talent out there today.

"The Startups Awards measures business achievement across the board, championing innovation, enterprise and the people behind the businesses."

There are twelve categories which are given awards but all must fulfill several basic;  Companies must have started operations no earlier than 1 August 2010, they must be independently owned, they must have raised capital from investors while demonstrating signs of real greatness, and must be based in the United Kingdom.
Crowdcube is up for the "Funded Business of the Year" award.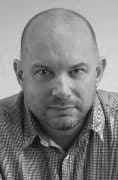 The companies description on the short list was as follows:
Dedicated to UK-based businesses, Crowdcube enables entrepreneurs to showcase their business' investment potential online and raise equity finance from a nation of 'Armchair Dragons'. This revolutionary model for raising business finance is designed to bridge the funding gap that is prevalent in today's business landscape.

Crowdcube's disruptive model is democratising an age-old model to give Britain's start-ups a much needed boost. It is the next generation of business finance and a powerful force that finally empowers entrepreneurs to bypass business angel networks, venture capital firms and banks to secure funding elsewhere.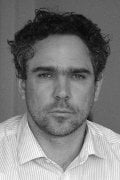 Crowdcube was founded in 2010 by entrepreneurs Luke Lang and Darren Westlake.  Since launching their equity crowdfunding platform the site has raised almost £15 Million for 76 businesses.  The site estimates they have created hundreds of new jobs for the UK economy.  The award ceremony is scheduled to take place on December 6, 2013.

Sponsored Links by DQ Promote