Inspired by a family history for entrepreneurialism and with fresh ideas on micro-financing from his time at Business School, Alessandro Rovati and two childhood friends, Francesco Fumagalli and Francesco Gatti, developed an idea for an e-commerce app that allowed users to invest in pre-production product concepts. And so, in July 2013, Crowdrooster was founded.

Crowdrooster has launched with their first projects in an effort to establish a new pretail-focused crowdfunding platform. They currently have five deals live on the site. The ideas behind the campaigns include a workout solution that mounts to office chairs and a boutique Italian-made cruiser.
Interestingly, this platform is more brand-focused than many of their competitors. All campaigns are actually nested under a brand page, which should theoretically encourage brands to use the platform for multiple crowdfunding projects and products. An example of one of these company pages can be seen for the aforementioned OfficeGym, whose campaign is advertised at the bottom of the linked page.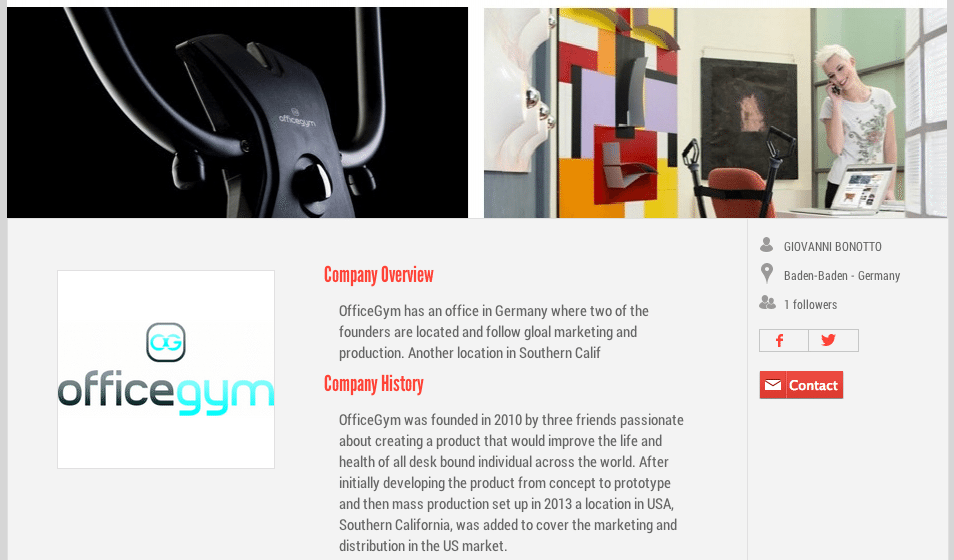 The platform is using payment provider MangoPay, which charges 1.8% + € 0.18 per transaction.

Users have to sign up to get access to the deals, another rather unorthodox approach for a rewards-based platform. It seems an effort to create a community on the site, which has many social aspects built-in including the ability to favorite and comment on a campaign.

Crowdrooster is still labeled as being in beta.

Sponsored Links by DQ Promote