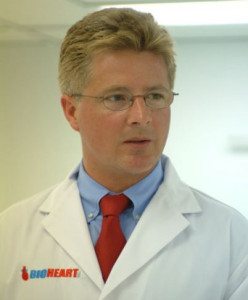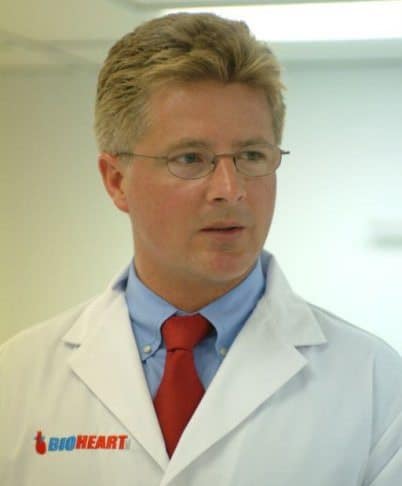 Howard Leonhardt and his venture firm Leonhardt Ventures are making use of a new exemption under Rule 506(c) of Regulation D to solicit funding from accredited investors. The money will go towards funding a cadre of businesses participating in his Cal-X Stars accelerator.
Leonhardt explains how Cal-X Stars is different from other accelerators. "Other leading accelerators launch up to 16 new startups every 12 weeks in all sectors of business.  Our approach is much more focused and longer term," he said. "We only accelerate cardiovascular and social good impact innovations. A maximum of 14 companies in each sector every 5 years. We take our cardio portfolio companies on the road to over 20 cardiology meetings a year and showcase our social good impact companies at conferences such as CrowdImpact, The Conscious Capitalism Summit, Tech.co and The California Women's Conference."
RELATED | From Main Street To Wall Street And Back: Cal-X Determined To Help Startups Succeed


The accelerator aims to eventually list companies on the California Stock Exchange. We covered the exchange earlier this year. Leonhardt hopes this exchange will become the third major stock exchange in the country behind the NYSE and NASDAQ. The exchange will focus on conscious capitalism companies, and Leonhardt described the "sweet spot" for the exchange as "a company that is doing an $8 million raise that already has $30 million in annual revenues."
Leonhardt has had a hand in building and shaping many of the companies in the portfolio, especially those on the cardiovascular technology side.
The following companies make up the accelerator's portfolio of cardiovascular technologies…
MyoStim Pacers – http:/www.myostimpacers.com – heart failure pacemaker designed to recruit reparative stem cells to damaged and weakened heart tissue.
Bioheart, Inc. – http://www.bioheartinc.com – Phase III leader in applying adult muscle stem cells to treat advanced heart failure since 1999. Only cell type known to grow new contractile muscle in the depths of heart scar tissue.
BioPace – biological pacemaker made entirely of living cells.
CoroStim – world's first vibrational energy emitting pacemaker designed to prevent plaque formation in high risk coronary arteries.
AortaCell unit of Stemergy – wireless non-invasive energy device designed to recruit stem cells to weakened vessel wall tissue for repair. Stemergy is developing a full line up of wireless energy devices designed to direct stem cell therapies non-invasively.
BioLeonhardt – http://www.bioleonhardt.com – combination electrical stimulation and multi-stage cell and gene therapy method, composition and devices for treating advanced heart failure. Featuring combined utilization of MicroRNAs, nutrient time release SDF-1, hydrogel, cardiac stem cells, iPS cells and muscle progenitor stem cells. First method to utilize an implantable stem cell pump for multiple dosages of delivery of stem cells and growth factors over time.
Cardiobridge – http://www.cardiobridge.com – high flow rate 10FR circulatory support catheter pump in clinical testing for acute decompensating heart failure and high-risk PCI.
Procyrion Implantable Heart Pumps – www.procyrion.com – the Procyrion device consists of a small, continuous flow pump mounted within a self-expanding anchoring system. The device is advanced through a catheter in the femoral artery to the descending thoracic aorta. The self-expanding anchors deploy to fix the pump to the aortic wall.
HeartScore – www.heartscore.co – composite scoring system of genetic, blood and artery scan test results that are loaded into the SecondBeat wearable wrist watch.
Stem Cell Pump – implantable stem cell pump designed for controlled dose delivery of stem cells and selected growth factors over time to specific target organ locations.
LVSens – implantable heart sensor.
Stem Cell Bra – www.stemcellbra.com – the world's first women's bra designed to recruit her own stem cells with a homing signal and to build new breast tissue without surgery – patent pending.  Clinical safety and efficacy test results pending.
CORE Manufacturing LLC – http://prn.to/169qrpw – cGMP contract manufacturing service for bioactive implantable devices.'
On the social impact side, participating companies include…
Have a crowdfunding offering you'd like to share? Submit an offering for consideration using our Submit a Tip form and we may share it on our site!