Equity crowdfunding platform InvestingZone has released a survey where over 1000 active investors not classified as "sophisticated" or "high net worth" (HNW) were queried and found that two-thirds were keen to take more personal control of their own portfolio, with 73 per cent saying they enjoy the excitement of seeking new investment opportunities. Carried out by Coleman Parks, the data reveals a high level of frustration amongst investors in relation to the fees charged by brokers/advisors, with 37 per cent citing them as the most frustrating thing about their investment portfolio. Three-quarters said they believe that investing in strong, private companies is only available to a small group of privileged investors. Furthermore these findings show investors are against the rules designed to 'protect' them.   Additional findings concluded:
FCA to allow only 'Sophisticated' and 'High Net Worth' investors to invest more than 10% of their net investible portfolio in unlisted shares, unless advised, yet two-thirds of 'unsophisticated' UK investors want more direct control of own investments and 37 per cent most frustrated with broker/advisor fees.
On the 24th October 2013, the Financial Conduct Authority (FCA) released new rules stating equity crowdfunding firms should only promote to sophisticated investors, high net worth investor retail clients who receive regulated investment advice and retail clients who certify that they will not invest more than 10% of their portfolio, unless professionally advised.
"Patronising"
InvestingZone backer, Jon Moulton commented:
"Investors want to support UK companies at a time when high street banks aren't lending. However the FCA rules propose stopping those that are not classed as 'Sophisticated' or 'High Net Worth' investing more than 10 per cent of their net investible portfolio in unlisted shares, unless advised. This is wrong."
Richard Brockbank, InvestingZone co-founder said:
"66 per cent of those surveyed told us they believe it's important to them to choose investments they're personally passionate about. We want to help them do this.   At InvestingZone, we have gone to great efforts to make sure that the risks inherent in early stage investments are clearly presented on our platform and that only investors who understand those risks are admitted."

"We would welcome FCA regulation to standardise the way this is done across other platforms and to help give investors confidence in this newly accessible asset class. However, we do not agree that participation in equity crowdfunding, and the fantastic tax breaks that go with it, should be limited to high net worth or sophisticated investors and are glad that recent indications from the FCA and the Treasury suggest that this will not be the case."

"With regards to limiting the amount that can be invested, we feel that this is patronising to investors who can demonstrate that they know what they're doing but just don't happen to be rich."
About the Research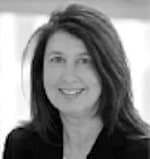 The survey was conducted by Coleman Parkes Research and commissioned by InvestingZone. Consisting of 1,000 online interviews with investors involved in making decisions for their own portfolio, the survey was carried out in July 2013.

InvestingZone is a professional equity platform where the founders have a background in venture capital.  All companies are properly assessed before listing.  InvestingZone was founded by two business entrepreneurs, Jean Miller and Richard Brockbank, both active investors themselves with a professional background in early stage investing.

Sponsored Links by DQ Promote