James A. Jones has been hired as Kingdom Trust Company's new Vice President of Business Development as part of their strategy in targeting the crowdfunding industry with self-directed IRAs.  The Kingdom Trust Company is an alternative asset custody provider.  Jones, a board member of the Crowdfunding Intermediary Regulatory Advocates (CfIRA) is a recognized speaker and educator on self-directed IRAs with over 20 years experience in the investment industry.
"It is a substantial hire for our firm to add someone of Jim's experience and expertise in the self-directed IRA industry," stated Kingdom Trust CEO and co-founder, Doug Lawson. "As a company we wanted to become a leader in the crowdfunding space and Jim allows us to do that with his knowledge of IRA custody and how it can benefit the crowdfunding industry, as well as institutional and individual investors."
Jones, the CEO and founder of the Self-Directed IRA Investment Institute, will work directly with IRA holders, crowdfunding portals, broker-dealers, hedge fund managers, tax attorneys, CPA's, Registered Investment Advisers, family offices and real estate firms and associations.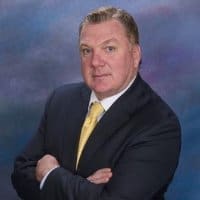 Having spent many years in financial services working for firms such as Merrill Lynch and Wells Fargo, Jones has Series 65, 7, 63, insurance and mortgage licenses as well as a graduate degree in finance from Harvard University. A certified IRA services professional, Jones was invited to the White House Crowdfunding Champions of Change conference and is regularly featured in articles in the Wall Street Journal's Market Watch, AccreditedInvestorMarkets.com and InvestorBeat.com.  Additionally, he has been a speaker at Crowdfunding Industry Association events, while also presenting webinars with Morningstar and key partners on truly diversifying retirement plans though alternative assets in IRA's and Solo 401K's.
He is the self-directed IRA industry's most published author offering the series "Retire Richer" core set with "Self-Directing Your Retirement", "Self-Directed IRA Workbook", the Industry's first practical step-by-step guide in the process of investing in self-directed IRA's, and "Self-Directed IRA – Prohibited Transactions".
He serves on the Board of the Crowdfund Intermediary Regulatory Advocates (CFIRA) where he is the co-chair of the investor committee. Jones is also a founding member of the Crowdfunding Professional Association and the Crowdfunding Association of America.