Wareness.io Will Focus on Crowdfunding Hardware Startups, May also Provide Up to $6 Million in Investment Capital for Entrepreneurs.
Vijay Chattha, the founder of Silicon Valley and New York based marketing firm VSC, has announced the launch of Wareness.io, a new studio division of VSC dedicated to supporting the emerging hardware, wearables and SFH (software for hardware) startups.  VSC currently works with the majority of venture capitalists in Silicon Valley.
Many of these new companies will leverage crowdfunding to generate capital.  VSC was the marketing firm behind the crowdfunding campaigns for Coin and Tile.  Both projects have become enormously successful as they each opted to run their crowdfunding campaigns independent of existing rewards based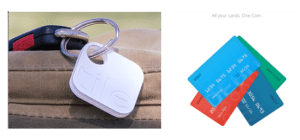 platforms such as Kickstarter and Indiegogo.  Taking this approach has given both Tile and Coin more control over the operation and duration of their crowdfunding projects.
Wareness.io has been designed as a unique marketing platform to address the needs of entrepreneurs in this niche market of hardware that is expected to grow to 485 million annual device shipments by 2018. As crowdfunding has grown into not only a fundraising strategy, but also a pretail/marketing approach, the need for experienced counsel and strategic connections to develop the right go-to-market strategies has exploded.  It is within this market segment that Wareness.io will grow their business.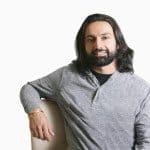 According to Vijay, Wareness.io is different from VSC and they expect to be selective in the clients they accept.  If they do not have a visceral reaction to the product then it is not a good fit.
"Wareness.io is more of a marketing platform which is taking more of a holistic approach to how to help these companies from everything from positioning, to campaign design, timing, brand names, creating videos and how to promote things on social media.   The needs here are very specific."

"We've developed some critical expertise and process in this space that we believe can give startups the edge to have the best possible outcome," said Vijay. "Hardware marketing is evolving at an electric pace and Wareness.io is perfectly positioned to provide the right tools at the most critical times in a product's life cycle."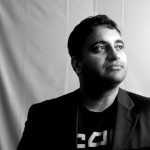 VSC immediately visualized the opportunity with Coin and made an investment in the small company.  Coin rocketed to their $50,000 crowdfunding goal in just 40 minutes.  Kanishk Parashar, founder and CEO of Coin, stated…
"I know the secret to a successful launch.  Build a great product and hire the Wareness.io team."
Nick Evans, CEO and Co-Founder of Tile the digital finder device, said…
"'These guys played a huge role in the launch of Tile and I'd highly recommend them to hardware startups looking for a way to break out.'."  
Tile received $2.6 million in pre-sale orders within a month.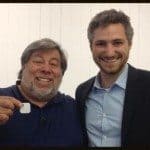 Wareness.io is announcing that $6 million in seed capital is available to select startups in increments from $25,000 to $150,000. This capital is being sourced from VSC, with additional capital available through its network of angel and institutional investment partners. Investing prior to a crowdfunding round will allow VSC and their investors the opportunity to get into companies at a better valuation.  Once a crowdfunding round is completed and the project has received vital market validation, company valuations for follow on rounds should rise dramatically.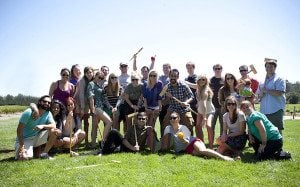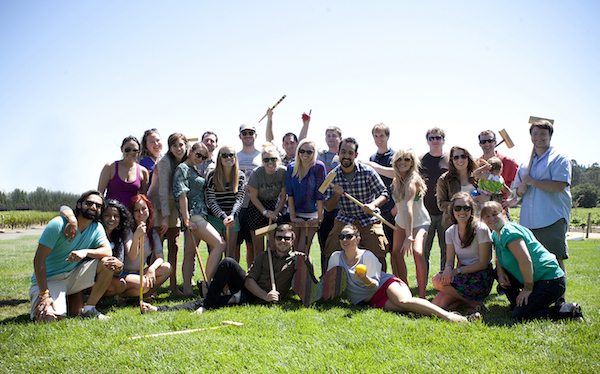 Wareness.io will fulfill three key areas in hardware marketing:
 Go-to-Market Consulting – This includes campaign design, product positioning, launch strategy and pre-commerce recommendations to ensure a successful market entry. Wareness.io offers advertising and video production services through its partners.
Influencer Marketing and Media Relations – This includes influencer marketing strategies, as well as media and analyst relations, planning and outreach. The studio is a division of VSC a leading technology communications firm with over $6.2 billion in client exits and transactions and winner of over 100 PR awards and a team of thirty five professionals.
Investment Capital – Wareness.io will invest in select seed stage startups and can also connect clients with its network of angel and institutional investors located in Silicon Valley and New York City.
The launch of Wareness.io follows on the heels of another successful category that VSC identified and leveraged. In 2009, Chattha created AppLaunchPR, a division dedicated to helping app developers get discovered. The launch has led to over 2 billion downloads to date. Current portfolio companies now generate over 2 million daily downloads of apps across all major categories including communications, productivity, finance, education, healthcare, and games.

Companies interested in Wareness.io with a smart hardware, wearable device or supporting software product in any category (from health and fitness to financial or education) should review requirements for submission on Wareness.io.

Sponsored Links by DQ Promote