Compare and Share a comparison website for the sharing economy has tripled their target and raised £152,030 worth of equity on Crowdcube. Compare and Share set a goal of raising £50,000 on on the equity crowdfunding platform. The offering just recently closed having raised £152,030, 304% higher than their original target. This represents 19% equity garnering investments from 162 investors, with the single highest investment being £25,000.  Compare and Share is a provider of technology-based solutions for asset-sharing, enabling consumers and companies to access and leverage under-used assets. Asset-sharing is a growing trend increasingly being referred to as the "Sharing Economy". Compare and Share is aggregating sites like Zipcar and Airbnb on one platform alongside solutions to help companies maximise their unused resources.
Benita Matofska founder and chief sharer of Compare and Share was quoted as saying:
"Tripling Compare and Share's funding target on Crowdcube, demonstrates the power of the Sharing Economy. By successfully raising money from the crowd, we now have a community of ambassadors for our business who have supported us in growing the next big global technology brand. We plan to open up the Sharing Economy just as eBay opened up the second-hand goods market and our 162 investors demonstrate absolute support for our big vision."
Compare and Share promoted the pitch on Crowdcube, heavily on social media, and secured extensive coverage of the pitch on leading media outlets. Matofska also spoke widely at leading business and investor events throughout the UK, meeting directly with potential investors, which helped to generate momentum for the pitch and to secure high levels of investment.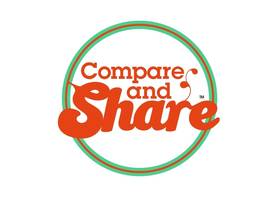 The £152,030 funding round will be used to fully launch the business and gain market traction in a growing sector, which is now worth an estimated £310 billion worldwide. The majority of the funding will be used for product development, marketing and brand development and to enter into new markets. Compare and Share currently targets the car sharing sector and is launching into the accommodation market before the end of this year, with plans to target new verticals in 2014.  The company also plans to expand into the US and European markets for car sharing.
According to recent reports, in the last year revenue growth in the Sharing Economy is up 25% further enhancing the huge market potential in peer-to-peer sharing. At this point in time Compare and Share are the world's first comparison website for the Sharing Economy and set to open up the sharing market in the same way eBay opened up the second-hand goods market making the sharing of spare goods ubiquitous. As world leading experts in this space, they have the talent and a unique idea that is infinitely scalable. This is the next big aggregator, the global technology brand, of the future with massive potential for a huge return on investment.
Have a crowdfunding offering you'd like to share? Submit an offering for consideration using our Submit a Tip form and we may share it on our site!