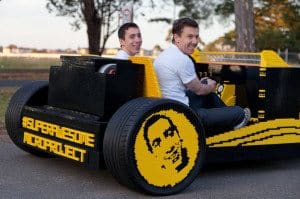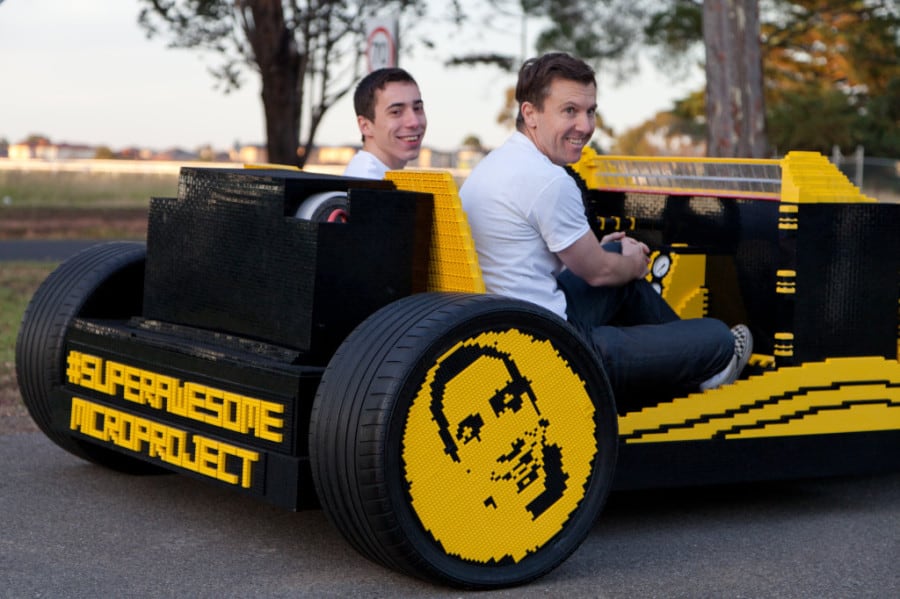 The Super Awesome Micro Project is a basically a car built out of Lego.  With the exception of the wheels and a few load bearing elements the entire car, which has a top speed of about 20 to 30 KMh, has been constructed with Lego.  You have got to love it.
The entire project was crowdfunded from a single tweet where the organizers simply asked for $500 to $1000 from about 20 people to support a world first.  Sammartino created a "prospectus" which described the entire project estimating the cost to produce at around $25,000.
We are building something that has not been built  before. It is high tech, eco friendly, quirky, strange and very, very cool. Those involved can come to the launch party. An official page  of 'patrons' will be developed on a .com address so the world will know those who made it a reality. We will launch it to the world via  a video – a mini doco. But it will be real. People can come, see and touch it.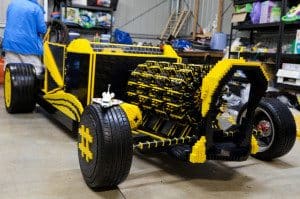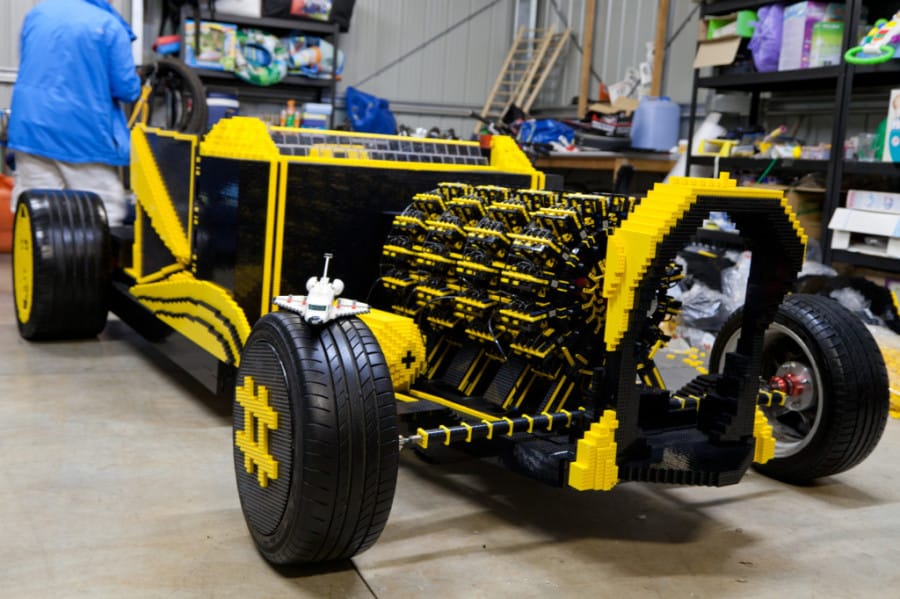 Backers were assured of total transparency and were asked to forward $500 to Sammartino's PayPal account.  He was clear in the fact he expect absolutely no financial return on the project.  All for the love of Lego and coolness.
The benefits of supporting the project were described as;
Prepare for global awareness of this project in days after it has been completed. We've enlisted 'creative types' to ensure this. Your association will be the most interesting thing on your career or entrepreneurial hacker techie CV.
Each backer of the project is posted on their site today in a "SAMPion" Gallery.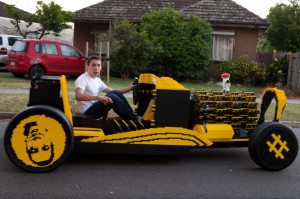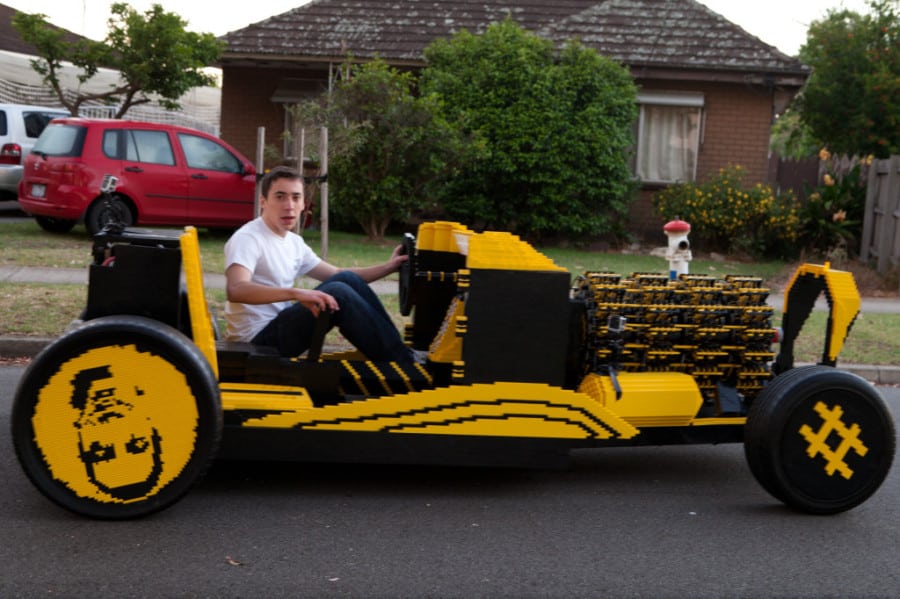 Forty Australians came up with the cash and backed Steve Sammartino's and Raul Oaida's unique idea which is simply awesome on wheels.  Dubbed the #SuperAwesomeMicroProject (because it is) the car was constructed in Romania and shipped to Australia where it is cruising around the roads of Melbourne today.
Built with over 500,000 pieces of Lego, the car engine  (built from Lego), which runs on air, has four orbital engines and 256 pistons.
In quote on BBC Sammartino said of the project,
"What I am is a technology enthusiast and I wanted to show what is possible when you crowd-fund an idea and use young talented people," he said.  "I met this crazy Romanian teenager on the web and we came upwith the idea but I knew that I couldn't afford to fund it." 
The entire project took 18 months to build but is reality today.  All from a single tweet.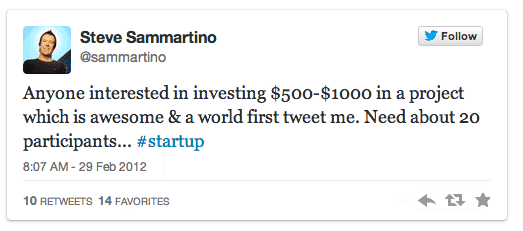 This is a project that is certain to put a smile on any child's face or for anyone young at heart.  Oaida and Sammartino do not know where the car will eventually end up but one would think the guys at Lego will be on the phone working to find an acceptable location where many people can enjoy.
Have a crowdfunding offering you'd like to share? Submit an offering for consideration using our Submit a Tip form and we may share it on our site!