The global tech event "International CES" has announced new areas and events at CES dedicated to the startup world, including the Indiegogo Zone and UP Global LIVE Stage. The gathering for anyone involved with the business of consumer technologies, will run January 7-10, 2014 in Las Vegas, Nevada.
Event organizer, Karen Chupka, senior vice president, International CES and corporate business strategy, CEA said of the 2014 convention;
"CES is a platform for innovators, big or small, who come to CES to take their business to the next level.  Startups are attending and launching their products at CES in ever-growing numbers, underscoring CES' importance as the proving ground for innovators in consumer technology. We're thrilled to bring new areas and events to the show floor that showcase these entrepreneurial companies and their groundbreaking innovations and provide them access to potential customers, partners, and investors as well as the global media."
The all-new Indiegogo Zone will feature hardware campaigners from around the world. These innovators will showcase products and share experiences about raising funds on Indiegogo. The Indiegogo Zone provides an opportunity for anyone interested in learning more about crowdfunding for hardware.
Sponsored by General Electric (GE), the UP Global LIVE Stage will showcase the startup community, facilitate connections and provide programming in Eureka Park. The stage will feature panels with iconic entrepreneurs, leading investors, corporate executives and media. In addition to programming, UP Global will host mentor sessions and pitch competitions and provide resources and networking opportunities for exhibitors and attendees.
The second annual ShowStoppers Launch.it power session is a curated pitch event built exclusively for the young, transformative and entrepreneurial startups that exhibit in Eureka Park. Sixteen exhibitors will pitch to a panel of high profile angel/VC investors along with media, analysts and industry experts in the audience.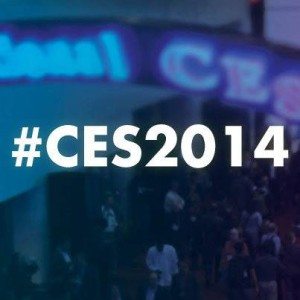 The 2014 Eureka Park TechZone will feature more than 200 exhibitors, 30 percent more than the 2013 CES. In partnership with UP Global, the National Science Foundation (NSF), General Electric and AT&T, Eureka Park provides a stage for new companies with technologies to market their innovation to venture capitalists, media and buyers. Eureka Park will have a French pavilion for the first time with UbiFrance bringing 11 French startups to the area.

Building off the success of Eureka Park, the new Eureka Park: NEXT hosts the progressing stage of Eureka Park startups. This TechZone is designed for mid-stage startups that have launched a product in the past year. In Eureka Park: NEXT, retailers, venture capitalists, manufacturers and more will discover established startups looking to expand their growth.

The 2014 CES boasts more than 3,200 exhibitors unveiling the latest consumer technology products and services across 15 product categories.

Sponsored Links by DQ Promote