Equity Crowdfunding Offer Set to Close Sunday. 
Pay-as-you-play streaming music service PSonar is raising capital on SyndicateRoom. The equity crowdfunding offering is looking to raise £200,000 for 9.16% equity in the small company.  The offer is nearly complete and has already captured over £180,000 from 15 investors. Participants include angels from FSE Investor Network, AngelLab and AngelsDen. SyndicateRoom's model is a combination of "professional" investors alongside smaller retail investors thus allowing opportunity from a much wider investor base.
Cambridge based PSonar has positioned their company as the next "Spotify".  Where as competitors charge around £120 per year, PSonar's model charges $0.01 / £0.01 per play.  The cloud based digital jukebox facilitates streaming music on your
mobile device.  Psonar wants to removes a barrier to entry for streaming music;
"aiming to serve the disenfranchised majority of music fans who want access to on-demand streaming, but who cannot afford subscription streaming*', according to Psonar CEO Martin Rigby. For as little as 1p per play users can listen to the tracks theywant, on a pay-as-you-go basis, buying small amounts of credit using a card or their mobile phone."

Psonar is available through iPhone, Android and Blackberry 10 apps, as well as an HTML5 web player. The platform is already live in the United Kingdom and Ireland, with 1,400,000+ tracks (390,000 tracks from Universal Music and 1,000,000 from independent labels).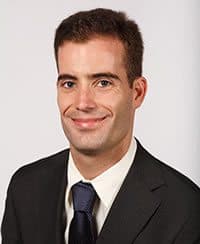 Gonçalo de Vasconcelos, founder and CEO, SyndicateRoom, commented;
"Psonar's innovative combination of music streaming with the pay-as-you-play model removes the barrier-to-entry for those who love music, but don't fancy shelling out on hefty subscription models. In particular, there is a huge youth audience of digital natives out there who have grown up with streaming, and who expect to only pay for what they want, when they want it, rather than following traditional models of ownership and buying tracks from the Apple Store.
Have a crowdfunding offering you'd like to share? Submit an offering for consideration using our Submit a Tip form and we may share it on our site!