Concierge Health for the Masses, PlushCare Looks to Innovate Primary Medical Care.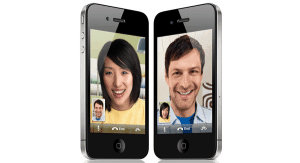 Ryan McQuaid, a former head of product at AT&T mHealth, is launching a company to allow anyone to consult with Stanford trained Medical Doctors by mobile video, email or phone.  
PlushCare wants to  offer only the best physicians
from wherever you are located. His service will cost users only $10 per month.
We all know that the health care industry is a mess. Inefficient and bloated with excessive cost, the entire process is ossified by political posturing and entrenched special interests.  Sure we could let the market roll and it will "fix" everything but our society has pretty much agreed that we don't want to
not
treat patients who cannot afford care.  What health care truly needs is profound innovative disruption and PlushCare may be onto something as they are applying technology to address a nagging problem.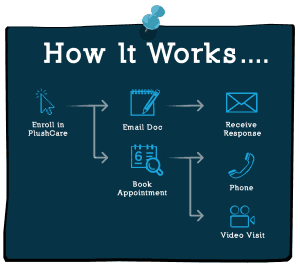 People do not want to go see a doctor. Preventative care is a must to lower overall cost but who wants to visit a sterile office, with really bad music, threadbare copies of people magazine, long waits (even when you arrive on time), to pay too much for a service you may not need.  Add this to the insufferable insurance companies and their byzantine billing system and
it is time for a change
.  Obamacare certainly did not tackle this one… I could go on.
We now we have an entrepreneur in McQuaid who has taken his personal experience combined with his medical connections and he is doing something about it.  
Crowdfunding on Indiegogo, in partnershp with Haas School of Business at Berkely
, the PlushCare team is starting in California (they are based in San Francisco) and offering their service to a limited number of people to prove their concept.  PlushCare is looking to raise $25,000 to provide the seed capital to get the business off the ground.  The data shows there is a demand for this type of service, in fact 50% of people delay going to the doctor because it is such a hassle (I am one of them).  Plus an estimated 7 out of 10 physician visits can be handled by phone.  Making the entire process convenient, more efficient and more affordable is certainly a very good thing.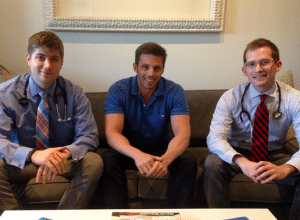 Dr. James Wantuck, one of the MDs providing the service states;
"My family and friends are so grateful that they can call me to resolve the majority of their health concerns. With PlushCare, we're allowing anybody the ability to do that."
Co-founder and project creator Ryan McQuaid shares his prior experiences, which led to this idea, when he was at UC Berkely;
"I played on three Divsion I sports teams at UC Berkeley and it was fantastic being able to email or call the team doctor. I don't work any less now than I did then, thus I want to recreate the same experience for working professionals, including myself, for $80 per year."
McQuaid continued on the convenience of using PlushCare;
"We look at our phones 150 times per day; seventy percent of physician office visits can be handled via email or phone; over half of us delay going to the doctor because it's such a painful experience. I think we could be onto something…"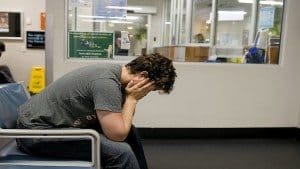 Think about it.  No more going to Google for medical advice.  You are saved from the waiting room torture chamber.  You get the convenience of a virtual appointment at a minimal cost.  And if the Physician thinks you should see a doctor in person – they can even arrange the appointment.
McQuaid shared some insight into their approach;
"I've observed over the past 3-4 years that technologists either want doctors to do more for less or they want to throw an app or device at patients to make them healthy. My co-founders and I thought differently. We believe that both doctor and patient need to be engaged and rewarded to have a successful partnership, which led us to PlushCare. I gave my resignation to AT&T at the end of the year and we worked diligently to compile and launch our Indiegogo campaign the month of January."
Now if we can only get this service in other parts of the country soon.

Have a crowdfunding offering you'd like to share? Submit an offering for consideration using our Submit a Tip form and we may share it on our site!

Sponsored Links by DQ Promote