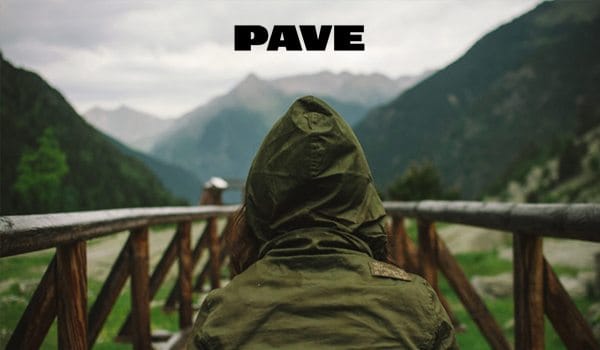 Today Pave announces a new element of their product that aims to take the platform's disruptive crowdfunding platform to the next level.
First and for those unfamiliar, what is Pave? Based in New York, Pave is essentially a crowdfunding platform for people – the platform calls them Pave prospects. Backers are accredited investors that can put their money behind an individual in exchange for a monetary return in the form of a percentage of the prospects future salary up to 10 years. It's called an Income-linked Payment Agreement, or IPA. If the prospect can't turn funding from the platform into a well-paying career and net 150% or more of the poverty line, they're not on the hook for paying their backers back until they do. If they really take off they can buy out the contract for five times the original amount.
Pave's Income-linked Payment Agreement (IPA) is something that's gotten a lot of positive attention through IBR programs, but what started off as a novel idea is now becoming more and more mainstream. Investing in talented, motivated individuals with IPAs is now being recognized as a stable, very exciting way of investing, effectively turning talent into an asset.Oren Bass, Pave COO
All crowdfunding platforms exist to disrupt something, and it seems Pave exists to disrupt more traditional means of seeking funding for self-betterment. Think student loans, for example. Why take out a loan and pay interest to some faceless entity when you can receive money from an accredited investor who can act both as a source of funding and a source of advice?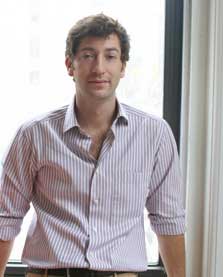 Today Pave is launching a new feature that could very well help to accelerate their mission. I had a chance to speak with Pave COO and co-founder Oren Bass about this new initiative as well as Pave's first year in operation. He told Crowdfund Insider that Pave has learned quite a bit about their crowd early on, starting with the realization that they have two very different sides involved. Bass says that Pave exists to bring these two sides of the platform together.
"From the Talent perspective, we saw a real need for a different sort of funding option, one that's flexible, especially during the early years of an individual's career where challenges like burdensome student debt or lack of funding for education or starting a business can get in the way of pursuing a livelihood in that person's chosen field," Bass said. "On the Backer side, we have this fantastic growing community of experienced professionals who care about more than the financial return, they want the satisfaction of helping a particular group of talented, motivated individuals accelerate their careers in an way that makes a relevant, meaningful difference in a field they particularly care about."
As for the new feature, it will allow Pave backers to back groups of individuals for the first time. Bass said the development of the feature was largely based on feedback the team had received on the site. "Backers on Pave have said they'd love the ability to invest in groups of individuals on Pave because the diversification enabled by groups provides added financial comfort, plus it's more rewarding for Backers to invest in an entire field or affinity they particularly care about." He also explained that there are benefits for their prospects as well. "For the Talent, the group funding feature on Pave is an exciting addition to the existing value proposition because in being part of an affinity group (or groups), it increases their chance of getting funded and, ultimately, career success."
So how are returns divvied up for backers? The system is designed to provide a 7% annualized return. Bass calls the program a "more stable way for backers to invest in individuals," presumably thanks in part to some built-in diversification. Backers that back a group are thrown into a pool and net a percentage of the returns for the group based on their percentage of the funding. Funding is dispersed evenly to all members of the group.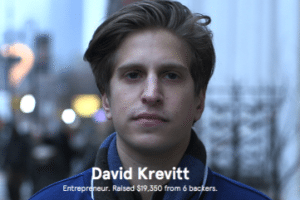 At the core of the feature is affinity. Consider a group of people looking to learn to code and become software programmers, for example. Other successful programmers and Pave backers could hop in, back the group and try and guide the prospects on their journeys. For backers, ROI is about much more than money.

The real question lies in how this feature will be applied in the future, and there are a wide range of ideas that spring to mind. To me, the thought of using this as a funding mechanism for groups organized around specific universities – or groups within universities – makes a lot of sense. Bass nods to the fact that Pave is considering any and all options early.

"We're speaking with a number of educational institutions about ways we can apply group funding to provide access to capital to groups and communities based on affinity," he said. "In particular, institutions that offer vocational or skills-based training have been very interested in Pave as a way for prospective students to find funding for these courses."

"These organizations, which include universities, view it as a positive way to engage their alumni communities, and going forward, we'll deepen those relationships. For students, especially, to have another source of funding for their education is beneficial. In addition, the Backer communities have the opportunity to engage with the Talent community, offering advice and guidance based on experience, becoming a sounding board to bounce ideas off, or to help make connections for the Talent within a Backer's personal or professional networks."

It's the next logical step in Pave's progression, which has relied heavily on user feedback to drive and dictate product direction. As Bass said, "We know that there are plenty of talented individuals looking for funding, so in building a two-sided marketplace, we want to make sure we grow the Pave community responsibly based on the extent to which we see demand from Backers looking to invest."

Sponsored Links by DQ Promote