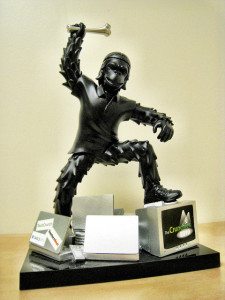 TechCrunch has an awards series every year called the Crunchies, and Kickstarter just won the biggest Crunchie of them all. Kickstarter is TechCrunch's "Best Overall Startup" for 2013.
Kickstarter wasn't the only winner from the wonderful world of crowdfunding in 2013. Oculus VR took home the award for "Best Hardware Startup" for their efforts in creating the Oculus Rift, with a little help from a raise on… Kickstarter.
CrowdTilt was also up for "Best Collaborative Consumption Service," but the crowdfunding platform lost out to Airbnb, which can hardly be called disappointing. It's still a huge accomplishment.
Congratulations to all three companies for their respective honors!