Overlooked by Traditional Funding Methods, Companies Now Getting the Validation and Support Needed via Crowdfunding.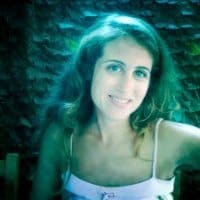 Earlier this month, Roula Ghalayini and her successful Poupée Couture crowdfunding campaign on Eureeca.com was featured on Crowdfund Insider, generating much interest not only with her success but as a female entrepreneur in the Middle East. Christopher Thomas, CEO & Founder of Eureeca, notably commented:
"We are finally seeing industries that have been overlooked by the traditional methods of funding now getting the recognition, validation and support they need. This is exactly why crowd investing is so transformative. It is an enabler to let great business get funding that otherwise didn't get a chance."
Roula Ghalayini is an entrepreneur to watch, for a host of reasons.
To date, Ghalayini has raised $89,463 on her Eureeca campaign, surpassing her initial goal by $20,000. Poupée Couture, her standout Dubai-based fashion accessories brand, is the first Middle Eastern fashion brand to be equity crowdfunded:
Women's entrepreneurship and crowdfunding could become vital in the Middle East, especially with Ghalayini leading the way for other women, transforming Poupée Couture into an internationally known brand and contributing to Dubai's reputation as a trend-setting capital.
When I caught up with Ghalayini recently, she discussed her career evolution, branding, crowdfunding and Poupée Couture's future:
Erin: Share your experience as a Dubai fashion accessories designer. 
Roula: I feel really blessed to be in Dubai right now. The fashion business is suddenly a topic of extreme interest with the new Dubai Design District project, as well as a long-awaited platform for regional talent that has finally come in the shape of the Fashion Forward event.
Erin: What about Poupée Couture will consumers find compelling?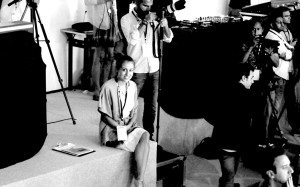 Roula: Poupée Couture's interesting story, combined with its sharp, fresh and distinctive aesthetic makes the brand stand out from today's fashion frenzy. When consumers choose Poupée Couture, they connect to its compelling story about today's modern (Arab) women and what they have come to stand for.
Poupee Couture is not just a brand produced in the Middle East, but also is a creative expression of the modern day Arab woman that is actively raising the glass ceiling typically imposed by culture.
She (Arab women) is not oblivious to her cultural roots and expectations, but is constantly trying to push the boundaries a little further, to change the stereotype, to be more vocal and to properly leave her mark. I would really like to tell the story of the women from our region who today live in an ever changing, fast-paced lifestyle, and yet strive for being impeccable in every aspect of their multi layered lives.
Erin: What inspired your career change to fashion?  
Roula: I don't believe it was so much a career change but more like an evolution. Many design principles are common to the fields of fashion and graphics. My undergraduate degree gave me a great base in those principles. When I worked in advertising for the first part of my career, many of the brands I worked on were fashion-related. I had some great opportunities to work on brand building and visual communication. In effect, my education taught me how to create, and my work experience showed me how to package and portray an idea, concept or object in a compelling manner. It was quite a complementary combination.

Erin: How has your past work experience helped you initiate a successful crowdfunding campaign on Eureeca?
Roula: I think a great idea is just an idea until it has some kind of proven track record. My past work experience helped make my story credible, and make its potential more apparent. I think my work experience in advertising and branding has also helped me properly structure my crowdfunding campaign and positioning.

Erin: What are your future plans for Poupée Couture?
Roula: So much to do and so little time! A strategic online marketing campaign aimed at driving traffic toward the newly launched Poupée Couture e-commerce website, on participation in world-class trade fairs where the buying from the large department stores and multi-brand boutiques takes place, and on an advertising campaign that will be shot to better represent Poupée Couture's brand promise and universal appeal.
Erin: How much work was your crowdfunding campaign? Did you work with a team?  Did you hire a PR firm? Or was it all your own effort?
Roula:  The campaign requires quite a lot of groundwork that could potentially drag on if strict deadlines are not put into place. Seeing as I had been doing my due diligence over the past couple of years, in terms of balance sheets, and profit and losses, alongside the media and brand exposure, it was really a matter of organizing all the info into a format that was clear to the outsider.
I did not work with a team beyond Eureeca's team. The team was extremely knowledgeable and helpful in the aspects where I required some assistance, namely company share allocation and registration, and essentially giving the company a fair and honest evaluation.
In terms of PR,  I initially reached out to my social network of friends and fans of the brand,  essentially to people who had expressed interest over the years in one way or another, but at the time, there really was never a proper platform to actually formalize and create a meaningful partnership. So the early brand adopters came from my inner circle of contacts, but then strangers, so to speak, quickly showed interest, and became shareholders, essentially through awareness from being part of Eureeca's extensive network of professionals and investors.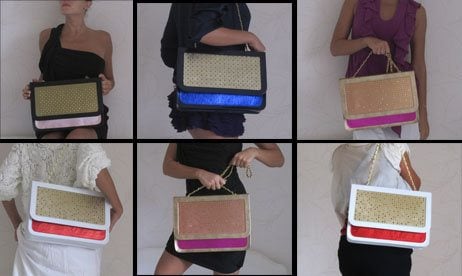 Erin: How would you describe the availability of capital for entrepreneurs and startups in Dubai?
Roula: Dubai is what has truly become the window to the Middle East, in terms of its resources, aspirations and overwhelming vision.  The average spending power is high and generally there is a widening interest from traditional investments such as real estate to often more exciting ones such as business start ups. Additionally, investing into startups offers opportunity for individuals who have some extra disposable income but not enough to own real estate, to efficiently work their money.
Erin: How is a female entrepreneur viewed in Dubai and the Middle East in general?
Roula: For me, Dubai is a land of empowerment, where one's only inhibitions are his/her dreams. People here, regardless of gender, are respected for their actions, as opposed their social status. So having said that, I feel very privileged to be here at this moment, setting up my business.
Unfortunately, in the rest of the Middle East, I think the overall attitude toward entrepreneurs is rather sexist. Society and cultural habits have set numerous expectations of women, above and beyond their professional goals. It will be a while yet, but we're certainly on the right track.
Erin: Are there many mentors or programs to help female entrepreneurs in Dubai?
Roula: I must say that I have not encountered any such programs. There does however, seem to be a continuous agenda of award ceremonies for female entrepreneurs, and related endeavours. But in effect, their contribution to one's business is somewhat nonexistent, save for a temporary ego boost. For me, that is where Eureeca's concept struck a strong and much needed chord. Obviously for its funding prospects, but more significantly in the mentorship and relationship building that exists within their network, that ultimately helps grow and mature the business.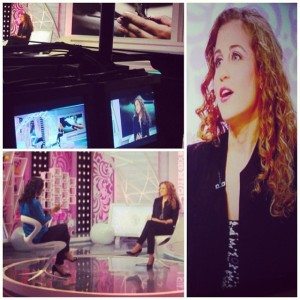 Erin: How do you encourage other female entrepreneurs to go on the crowdfunding path?
Roula: It really depends what they are looking for. If they are in need of funds, expertise, exposure or all of the above, it's a great exercise. I think it also forces you to formally structure the business since you can now accountable to others. It really takes you out of the 'comfort zone' and pushes you to give 200%, as no are no longer accountable for your own time, but the time and money of others. Having said this, there is also the right time for an entrepreneur to raise
Erin: How do you see crowdfunding evolving in Dubai?  The Middle East?
Roula: I don't think that crowdfunding, or a one time contribution, will truly pick up, per se, but crowd investing will. Investors really need to feel a sense of ownership toward the specific business, to feel responsible for their success and growth, in order to make that commitment.
The Middle East is at a very conflicted stage right now. A significant part of it is impoverished and is being stinted by politics, and the other part has a one of the most promising economies globally.  The more we support local business, talents and resources, the more we contribute to the overall regional economic climate, and increase our long term benefit.
___________________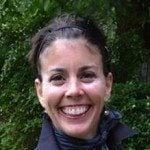 Erin Hobey taught college literature and writing for several years.  She currently serves on the board at Hopewell, a therapeutic farm community in Cleveland.  She graduated from Brown, was a Bosch Fellow in eastern Germany and then earned her MA from Dartmouth. Food, fashion and film crowdfunding particularly interest Erin; she looks forward to exploring creative projects.  Erin may be contacted via email at [email protected] or Twitter.

Have a crowdfunding offering you'd like to share? Submit an offering for consideration using our Submit a Tip form and we may share it on our site!

Sponsored Links by DQ Promote