The European Cloud Industry in France Supports Crowdfunding.

In recent document presented to the French Minister's cabinet of Small and Medium Enterprises, Innovation, and the Digital Economy, the European Cloud industry representation in France makes a push for Crowdfunding. This call particularly applies for the web entrepreneur companies active in Cloud bases services.
Created in 2000, EuroCloud France is a professional association whose objective is to promote the services and usage of cloud computing.  More than 2000 companies are currently members of EuroCloud in Europe.  The document makes a statement backing the efforts of Mme. Fleur Pellerin, a government advocate of the crowdfunding industry.  This comes as the Cloud industry in Europe seems to have been outpaced by their U.S. counterparts. Indeed, a recent study by Gartner research states that:
"North America is the largest region in the cloud services market, accounting for 59 percent of all new spending on cloud services from 2013 through 2016. Western Europe, despite the growth challenges in the region, remains the second-largest region and will account for 24 percent of all new spending during the same time period."
Accordingly, the Eurocloud document document states that crowdfuding enables :
"Risk diversification (small amounts on a large number of contributors)"

"Investment from funds that where classically un productive"

"Spread the Business Angel spirit in a way that [crowdfunding] has demonstrated its interest amongst the masses"
In its recommendation, EuroCloud France wishes to increase the proposed ceilings both for overall campaign and individual investments that are currently in the Law proposal in France.
It is interesting to note that the Cloud Industry is taking a strong stance in the interest of Crowdfunding as a new potential means of funding its innovations. Crowdfunding models (and their regulation supporting it) should therefore evolve in a direction that appeals also to larger projects from web entrepreneurs, such as cloud based web services.
The document advocating crowdfunding has been posted in its entirety below.
___________________________
[scribd id=209045482 key=key-2j82rx409qnjow1mtw6r mode=scroll]
__________________________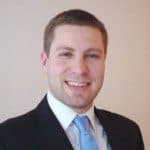 Lionel Slusny is an expert in Capital & Risk Management, New technologies for finance operations and front office systems. He has supported several leading players in financial services across Europe. He has more than seven years of experience in finance and strategy consulting, and has worked for companies such as Oliver Wyman & Co. Prior to consulting, he was a Risk Analyst for a NIB Capital Benelux and was part of the team that restructured its derivatives operations in 2004.  Lionel is on the Executive Board of the European Crowdfunding Network (ECN).  He holds a MSc. in Management and Finance from Solvay Business School and City University of London.

Sponsored Links by DQ Promote