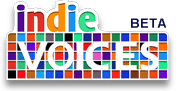 Three projects on journalism crowdfunding platform IndieVoices saw their campaigns fully funded this past week on IndieVoices.  Each of the three were sponsored by the Photo Society which is a group of contributing photographers to the National Geographic Magazine.
The three fully funded campaigns included:
Agent Orange:  A Terrible Legacy by Catherine Karnow – a campaign to fund a series of photo exhibits accompanied by a book.  The ultimate goal is to unlock U.S. government support for Agent Orange cleanup and compensation of the victims of the deadly toxin.
Island of Widows by Ed Kashi – crowdfunding for photography and a video project documenting the fatal chronic kidney disease endured by Nicaragua's sugarcane workers.  Leveraging the power of photojournalism Kashi wants to generate education, support and community awareness.
Combat Poaching in Kenya by Ami Vitale – This project looks at the commercial poaching that takes place by sophisticated, heavily armed criminal networks in Kenya.  This illicit trade may end in the extinction of rhinos, elephants and other animals within our lifetime.  Vitale will focus on the the indigenous nomadic communities of Northern Kenya who are on the frontline of the poaching war.


IndieVoices is crowdfunding site that specializes in raising funds for independent media, primarily in the developing world.  Their objective is to connect high caliber independent journalists and media companies to potential social investors.  IndieVoices wants to disrupt the traditional path of journalism and reporting by including the audience into the equation.

Sponsored Links by DQ Promote