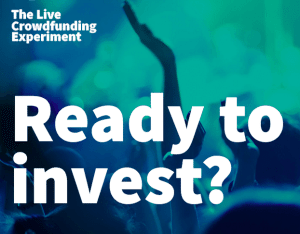 Taking place in the Norwegian city of Trondheim, Technoport "innovation conference" has scheduled real-time crowdfunding for budding entrepreneurs.   The event will be streamed live on the Technoport site.
Jonas Kjellberg (Sweden) who helped build up Skype, editor David Rowan (UK) from Wired UK, Johan H. Andresen (Norway) from Ferd, Liz Wald (US) from crowdfunding platform Indiegogo, and Lauren Anderson (AUS) from Collaborative Consumption are among the speakers who gathers for Technoport in Trondheim. Find the full list of speakers here.
"The city of Trondheim has fostered exciting semiconductor and search technology from its world-class research facilities. Now it looks to the future by involving the crowd throughout an innovation conference, culminating in Norway's first ever live equity crowdfunding show", says Technoport CEO .

"We are experimenting with a new conference concept. We will transform the University's Great Hall into a market where participants can invest in startup companies. We've invited companies the likes of Ericsson to present their future challenges and participants will attempt to resolve them. We call this Share the Problem", says Forbord.
For the first time in Norway selected startups will attempt to fund themselves directly at a live event. All companies will pitch to the public who may purchase shares in their favorite startups.
"We've compiled a handful of exciting companies that try to sell shares in their company to ordinary people, just like you and me", says Forbord.
Technoport is an annual international conference in Trondheim where investors, researchers, entrepreneurs, business leaders and students meet to share new ideas and innovate. The conference is organized by Technoport, an organization working to promote the importance of technology and innovation as key enablers to tackle global challenges.

Sponsored Links by DQ Promote