They teamed up with artists Claudia Moseley and Edward Shuster to crowdfund for the project called Invisible City, but unfortunately for Helena Bonham Carter and her partner Tim Burton, the campaign was a big flop on Kickstarter.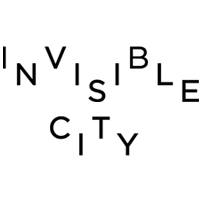 The Invisible City project was hoping to receive £500,000 through the campaign that was for three giant treehouse pavilions that the artists had designed to capture "the amazement and awe that [they] experienced while living in the trees." The pavilions were noted to be able to hosted a large audience along with any kind of art.  The location was "a magical setting" in the banks of the Regent's Park Boating Lake in London, England.
After meeting Miss Moseley during a tree protest against an oil pipeline in Wales, Mr. Shuster knew the two would create a project that would help the community in many ways.
He stated, "The Invisible City provides an amazing range of unique and innovative experiences for visitors to Regent's Park. This project has something for everyone, with a mix of art, architecture, culture, ecology ideas and activities."

Miss Moseley added, "When Edward and I met during the tree protests we were inspired by the sense of community and discovered how wonderful it was to live alongside others in ta makeshift tree house. We wanted to bring this experience into an art project and let adults, as well as kids, enjoy playing in a tree house."
Backing the project 100%, Miss Bonham Carter's and Mr. Burton stated, "This project is a brilliant idea. It offers a fresh way of combining art and nature."
Unfortunately, the project failed to meet the goal and only drew in a total of £27,700. While the project is now on the backburner, crowdfunding experts shared their advice to The Guardian about what the couple could do in the future if they decide to go with another campaign.
Zero Zero spokesman Joost Beunderman stated ingredients of a successful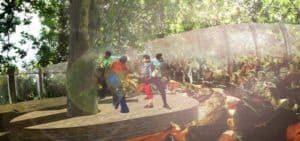 crowdfunded urban project are infact simple and noted, "What they tend to have in common is that the community of potential funders see that the creators of the project are authentic and credible – about their goals and about the role of community involvement. IN many of the most successful cases, people are asked to fund the second stage of a project, after a first stage has already made tangible impact.
"Or at least when a real community of interest around a project has already been built, so the public can see with confidence what difference their money will make," he added.
Have a crowdfunding offering you'd like to share? Submit an offering for consideration using our Submit a Tip form and we may share it on our site!