It may have been canceled in 2012 after only three seasons, but it seems fans of "Blue Mountain State" have not forgotten the hilarious television series just yet. Star of the show Alan Ritchson along with co-creators Chris Romano and Eric Falconer launched the "Blue Mountain State: The Movie" crowdfunding campaign on Kickstarter earlier this month.
Mr. Ritchson stated. "We've seen fan activity on social media since the show ended and went on to Netflix, and we've seen the audience continue to grow through that platform. When they find it on Netflix, they also find out it's no longer airing on Spike or being made.  A lot of them are asking for another series. We didn't get our senior year and we want to do that."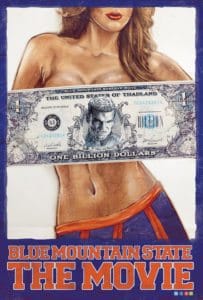 While producer Lionsgate TV decided to pass on doing the feature film, it luckily sold the rights back to Ritchson and company. Ritchson and Falconer decided to look up to famous Kickstarter film successes including "Veronica Mars" and "Wish I Was Here" and realized crowdfunding would be the best way to go.
"We've looked hard at those campaigns from inception to promotion and fulfillment or rewards and what could have been done better," Mr. Ritchson explained. "We have the advantage of knowing where those errors lie."
Sharing his thoughts about the project, Mr. Falconer noted, "Making 'Blue Mountain State' was one of the greatest experiences of my life. If you had fun watching it, believe me, we had just as much fun making it. When the show was canceled unexpectedly in 2012, after only three seasons on the air, I felt cheated. For you and for us. College is supposed to be four years. We needed four seasons to complete the show. Since the day of our cancellation, we've been trying to figure out a way to make a 'BMS' movies."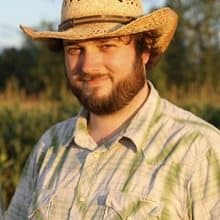 "First we tried to go the traditional route, but our studio wasn't interested in making a 'BMS' movie. They were too busy making 'Twilight.' So we asked them if we could have the rights and go make a movie on our own. Surprisingly enough, it worked! After a lengthy process, we were given the rights and our studio's blessing to make this movie.
"Next we looked into finding private investors for the film. There was some interest, but unfortunately those investors didn't share our vision for the movie and we ended up parting ways. Our goal is, and has always been, to make a movie that will satisfy our fans. Our fan base is fiercely loyal, and we couldn't imagine making a movie that wouldn't hour that."
Mr. Falconer revealed while it will deal with any typical risk and challenges other productions has faced, "Blue Mountain State: The Movie" has a strong team that is prepared to take on any and all challenges that come its way.
The goal is to raise $1.5 million to begin producing the based on the series film. So far, the campaign has received $915,846 from over 10,000 backers.
Have a crowdfunding offering you'd like to share? Submit an offering for consideration using our Submit a Tip form and we may share it on our site!