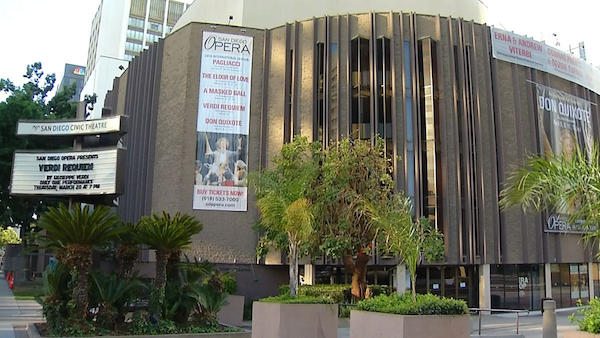 Exciting news for the San Diego Opera! The company announced on Friday that it reached its crowdfunding goal of $1M, just 10 days ahead of the May 19th deadline. The campaign was launched last month with funds raised expected to go towards the 2015 season.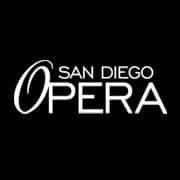 According to one of the opera's spokesman, the board still needs to meet to decide whether or not to rescind the March decision to close the company. The next meeting is schedules for May 16th. While it did meet he campaign's goal of $1M, the company stated it still needed to raise at least $6.5M to launch a new season. Taking the crowdfunding funds into account, along with other donations, the opera still needs to raise about $2.7M to reach the goal.
In March, the opera's board voted to close the company just a few weeks away from its 50th anniversary. The decision caused a significant backlash and exposed internal rifts among the board members. Following the announcement, groups of board members, employees, musicians and fans have continuously fought to save the company.
Former board president Karen Cohn and several other members resigned from their positions on April 17th. A week later, the new company leadership place the opera's general director Ian Campbell and deputy general director Ann Spira Campbell on leave of absence. Keith Fisher has been named chief operating officer and is managing the staff and resources of the company.
Acting board president Carol Lazier noted, "The public support for San Diego Opera's future has been overwhelming. People could not accept their beloved opera was disappearing and took to the streets to protest."

She then added, "We heard you. But now it is up to you. The new San Diego Opera will not only depend on large gifts, but community's engagement and support. Every gift is needed – large, small and in between. From an across we will grow a mighty tree."
Ms. Lazier has already donated $1M towards the effort to saves the company and to rework its mission. She also explained that the opera's recent slate of four mainstage productions per season will be no longer economically feasible.
Along with the great news, a group of opera donors announced a $500k matching gift challenge, which may add $1M to the company's cause. Board members Gloria Rasmussen and Jay Merritt put the matching-gift challenge forward, with a group called the "Sopranos," an investment group made of 10 women. The financially-troubled opera company also admitted it wasn't ready to announce a new season at this time.
Have a crowdfunding offering you'd like to share? Submit an offering for consideration using our Submit a Tip form and we may share it on our site!