Osmo Launches Crowdfunding Campaign for Educational & Entertaining  Kids Game.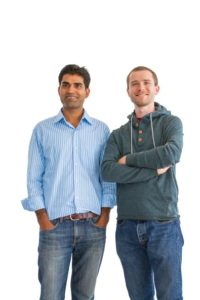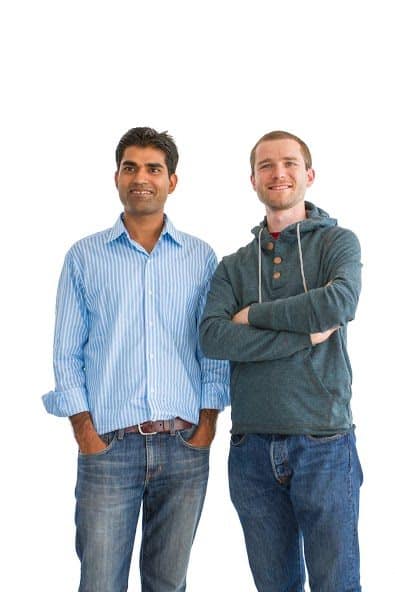 Most parents with young children understand this challenge.  Young kids need to be comfortable using technology but you don't want them transformed into "digital zombies" playing pointless games (do you hear me angrybirds?) or drooling over videos.  Yes I know too well this dilemma. Especially when the iPad or iPhone becomes a digital baby-sitter.  Admit it – Mom and Dad – you do it too.
Well enter Osmo – a really cool gaming device for kids that not only engages but teaches and encourages social activities.  If you don't believe this is possible – watch the video and you will become a believer.
The vision behind Osmo, and their company Tangible Play, is born from young parents out of Stanford and Google. Osmo consists of a unique new reflective camera, game pieces and mobile apps that incorporate an iPad into the game in a whole new way. Osmo expands gameplay beyond the screen, transforming the physical space in front of the tablet into an interactive environment that turns any object into a digitally connected game piece or even captures physical drawings and makes them digital in real time.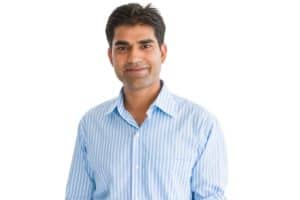 Pramod Sharma, CEO and co-founder of Osmo explains;
"I have a 5 year old daughter, who loves playing on iPad. But kids these days are more and more attached and glued to technology – hunched over on screens and disconnected from the real world around them – we want to change this. We are launching Osmo to start a new Play Movement, that brings social, creative and interactive hands-on experience into digital gaming."

"At Osmo, we are pioneering Reflective Artificial Intelligence, a new technology that reflects real world interactions into digital realm. It expands gameplay beyond the screen and allows you to bring anything into the game – letting your imagination run wild – from pens and paper to toy dinosaurs – the possibilities are endless."

Osmo encourages core life skills; creative thinking and social interaction by creating an open environment for kids to problem solve, gain positive feedback and interact with one another. Osmo can be played by the whole family, anywhere, and on any surface – with no need for wifi or a battery and instinctively brings people together, as the first truly multi-generational connected gaming device.
If you think about it the possibilities are endless for Osmo.  For their launch the team has put together three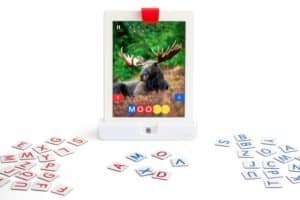 incredible games built from the ground up and designed for children ages 6-12:
Newton: What do Grandma's glasses, your hands, and pen & paper all have in common? They're all physical tools that are at the whim of your limitless creativity while playing Newton. Grab anything around you to build structures that magically become part of the game; guiding on screen bouncing balls to hit targets.
Tangram: This mindful game uses timeless tangram wooden pieces that have challenged the minds of millions over centuries. The game challenges, interacts and rewards as you explore and experiment with different spatial arrangements using hands dexterity and creative thinking to solve the puzzles. As you solve, the game lights up and reveals the map of even more challenging puzzles.
Words: By showing beautiful pictures as word clues, this game magnetically attracts players of all ages to Party around Osmo to quickly guess the word by tossing letter tiles in front of it. Carefully crafted competitive and cooperative modes gets people interacting, bonding, laughing and strategizing together. Fast paced gameplay with increasing difficulty encourages players to think outside the box.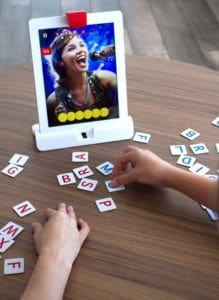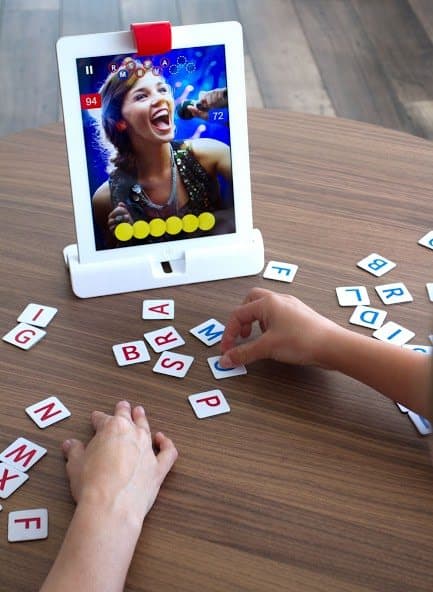 Osmo has been testing their product at multi public and private elementary schools.  Response so far has been overwhelming as educators have embraced their new technology.
"After seeing Osmo for the first time I couldn't stop bringing my colleagues to see it, and we couldn't stop raving about Osmo. Every time students play with the Osmo, their excitement is palpable.", says Tanya Avrith, Apple Distinguished Educator. "After testing hundreds of products for kids, we've finally found a product that we know every one of our students will love – a product that naturally brings kids together around the iPad and engages them to learn collaboratively. This is the future of education."
So Osmo has launched their pretail crowdfunding campaign today and they are looking to raise $50,000 to complete manufacturing and capture feedback.  For only $49 – this will seem like a steal for parents of young children. Expected to ship this summer.

Have a crowdfunding offering you'd like to share? Submit an offering for consideration using our Submit a Tip form and we may share it on our site!

Sponsored Links by DQ Promote