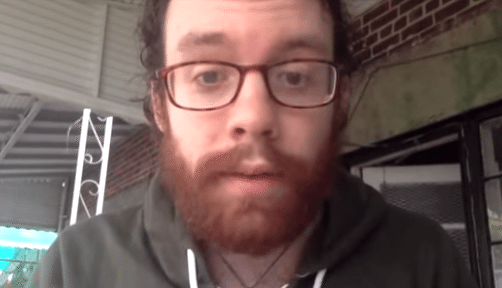 Andrew Auernheimer, AKA "Weev" from his hacker days, went to prison for conspiracy to access a computer without authorization in regards to disclosing a public AT&T server that was sharing customer data.  The conviction was later vacated since apparently no circumvention of passwords had occurred noting that only publicly accessible information had been obtained.  He was released from prison this past April.
Well now the well known "Hacktivist" is crowdfunding to  raise money for TRO LLC: a hedge fund intended to allow software exploit developers to disclose vulnerabilities ethically.  This comes at a time when many large companies, most recently EBay, have announced severe data leaks of customer information.
The crowdfunding campaign is looking to raise $54,000 on Startjoin – and launched this past week.
The campaign explains the intent of TRO LLC:
Right now if you're a software exploit developer and you want to monetize your craft to pay your rent, there's only one consistent way to do so: sell your software exploits. The major customer for these are oppressive governments, chiefly that of the United States. We know what the United States does with software exploits: it uses them to illegally spy on its own citizens, and attack peaceful nations around the world.

I need your help to create a company that will ethically disclose software vulnerabilities to the public. For this I need help getting the filing fees necessary to incorporate a hedge fund. I want to continue bringing issues in companies that put you at risk to light, and short the stocks of those companies when I do so. I will only get paid when large corporations being negligent get punished. This will create a structure by which security researchers including myself will still make a living, only now by disclosing problems instead of selling them in secret to criminal governments.
Auernheimer states that he has always  been an advocate of ethical software exploit disclosure.  Having worked hard at raising awareness about bad actors – he wants to continue doing so and he is looking for funding.

The strategy of the new fund will be to short stocks in companies that have security vulnerabilities and then releasing the information publicly about the stated vulnerabilities.

The campaign, accepting bitcoins, is accepting funding until July 20th.

Have a crowdfunding offering you'd like to share? Submit an offering for consideration using our Submit a Tip form and we may share it on our site!

Sponsored Links by DQ Promote