Khosla Impact, the personal investment vehicle of Vinod Khosla a founder of Sun Microsystems, has led an A round investment for SunFunder – a solar "impact investing" platform.  Khosla is a fund that seeks to invest in market based solutions for poverty and global development.  SunFunder has targeted off grid communities in the third world that are in dire need of energy solutions.  Their platform has funded solar energy products in different African countries and more recently India.  SunFunder has a stated goal of facilitating $1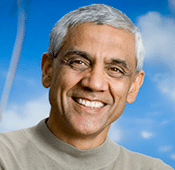 billion for solar companies and projects in emerging markets by 2020. This new investment will allow SunFunder to grow and expand their operations into other countries.
Since founding in 2012, SunFunder has financed 24 project loans with 10 different solar companies in 6 different countries.  The platform estimates they have aided over 115,000 people gain access to affordable solar energy.  The platform claims a 100% repayment rate for their loans.  Currently investors that use the platform only receive principle back as part of the investment.  SunFunder has stated in the past they intend to allow interest returns
at some point in the future.
By the end of 2015 SunFunder expects to deploy $20 million in solar projects around the world.