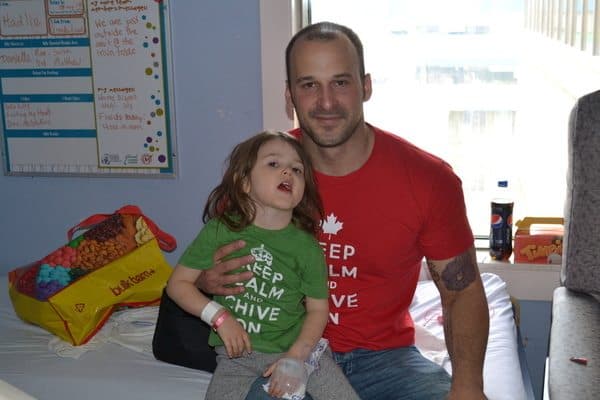 Turning to others for help, a Canadian family launched a crowdfunding campaign on Indiegogo to raise funds for medical bills and to grant wishes from their little girl's bucklist. Just four weeks ago, the family realized three-year-old Hadlie wasn't as healthy as everyone thought she was.
It all started out as a little girl just limping. Unfortunately for Sarah and Matthew Hoglund, their little Hadlie was struggling with more than just a hurt leg.  Mr. Hoglund stated, "Instead of just limping, her leg would just give out so she could be standing and then it would also hyperextend and so then we thought it was more serious."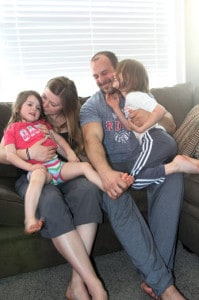 After observing their little one, Ms. Hoglund took Hadlie to get X-rays done on the leg. The doctors noted there was nothing wrong and sent them home with reassurance that the leg was just find. What happened next is something this small family will never forget.
Mr. Hoglund stated, "We were pushing her in the swing [at the park]. I was facing her and Sarah's mom was pushing her from the back and we were playing high-five so when she would come up, we'd high-five but then she just stopped. It looked like she was either on the verge of passing out or having a seizure… just the expression on her face… it was horrifying."
Upon entering the Grande Prairie Hospital, the first CT Scan on Hadlie showed a lump located in her head that the doctors revealed was the main cause of her exhaustion. The family was then flown to Strollery Children's Hospital in Edmonton, Alberta, where the medical staff completed an MRI that revealed a large growth on her brain stem. Hadlie was later diagnosed with a DIPG tumor. This is a form of cancer that occurs in children and is not only inoperable but also to this date incurable.
Ms. Hoglund noted, "They don't want to even do a biopsy because it's in the brain stem, that's where everything is, everything that controls your entire body goes throughout he brain stem and because of the nature of the tumor… it's grown in through the tissues and it's in the middle of her brainstem so even just doing the biopsy is too risky."
Hadlie's condition is considered terminal and the doctors declared she has between a few months to possible a year to live. The little girl will undergo radiation therapy, which will only delay the growth of the tumor.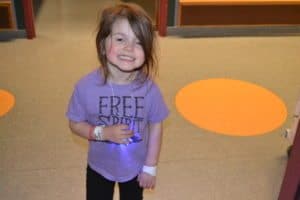 As the family prepares for the worst, The Hoglunds wrote, "Like a lot of young families we pay our bills and have enough to eat, but do not have much left at the end of the month for savings and extras.  We very strongly believe in being the ones who raise our babies and live off of a single income. It has been a great blessing to be with our kids everyday and know them better than we would if we were both working.  Our family is the single most important part of our lives and the four of us spend all of our time together.

"Our goal in asking for help is to have funds accessible to allow us to continue to make memories, as a family, with Hadlie.  While her quality of life is still so high, we hope to cram as much as we can, that we thought we'd have a lifetime to achieve, into the short amount of time we have left with her. Our family is going to make the best out of the time we have left with Hadlie! We have been provided a timeframe for her and, we hope and pray that she makes it to her 4th Birthday (March 2015)."

Since the launch of the campaign last week, 802 backers have given the family $80,405 to help make Hadlie's bucklist come true. With the extra fundings, the Hoglunds wrote, "We believe in giving back as well, and would like to donate any additional money raised to the ones who have given us so much, more time with our Hadlie.  The Stollery Children's Hospital has been a part of our lives for many years already and we could never repay them for everything they have already done for us, but we hope to be able to give back to them as much as we can. Thank you for your prayers and support!"

The campaign is set to close on July 20th.

Have a crowdfunding offering you'd like to share? Submit an offering for consideration using our Submit a Tip form and we may share it on our site!

Sponsored Links by DQ Promote