Highview Creates Electricity Using Liquid Air.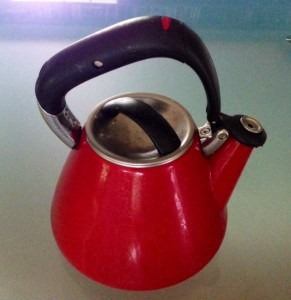 With the World Cup in full swing there comes a very British phenomenon: the "half time kettle effect". National Grid forecasters say a surge of around 1,300MW – equivalent to 520,000 kettles being switched on at once – occurs at half time during big games.
This is just one example of the need to balance supply with demand to avoid blackouts, and it's not just about supplying electricity when people need it; it's also about effectively storing excess supplies during periods of low demand.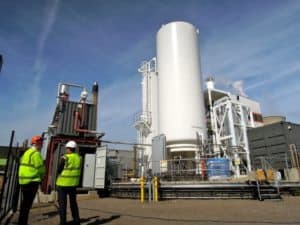 Presently only Pumped Storage (releasing vast amounts of water from a mountain side) has been the only viable solution to meet with peak demand, but this is costly to build and restricted to hilly areas.
Highview Power Storage, a U.K supplier of large-scale Liquid Air Energy Storage (LAES) systems uses liquefied air as a storage medium. The liquid air systems have no geographical constraints, so energy can be stored near to areas of demand, it's cheaper than Pumped Storage, and can be fully integrated into existing infrastructure. Once the liquid air is reheated, it expands significantly (1 litre of liquid air becomes more than 700 litres of gaseous air) providing the force to drive turbines to generate electricity and support the Grid at times of high demand.
View Highview's appearance on the BBC show "Bang Goes the Theory" to find out more about the technology:
Having developed the process and proven its commercial and technical viability, Highview has built a fully operational pilot plant in Slough (click the link to take a virtual tour). Earlier this year, Highview received more than £8million from the Department of Energy and Climate Change to build a commercial scale LAES system. The project will be hosted by Viridor, one of the UK's leading Waste Management companies and located in Greater Manchester, coming online in mid 2015.

Highview already has cooperation agreements in place with industry giants such as General Electric of the USA and Messer Group of Germany. With the pilot plant acting as a 'shop window', Highview will be using the funds raised through the crowdfunding campaign to enter the first commercial stage of its development cycle.
The funding round is led by a group of independent angel investors brought to Highview by Opus Corporate Finance, who have committed nearly £200K. Further equity will be sold to SyndicateRoom members interested in investing a minimum of £1000. Existing investors in Highview include two former Chairmen of FTSE100 electric utilities, and two former heads of energy and utility corporate finance teams in leading international investment banks.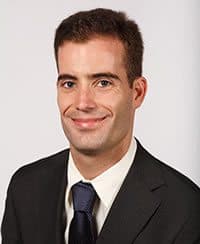 Gonçalo de Vasconcelos, founder and CEO, SyndicateRoom, commented:
"Highview offers a novel solution to a very real problem. In January of this year, Olympics chief and Labour party adviser on infrastructure Sir John Armitt said that there was a genuine risk of the lights going out, with surplus energy capacity down from 25% to 4%.

"Whilst renewable energy sources such as wind power can generate additional power, the energy is often generated at times when we're not experiencing high demand. The problem then becomes how to store it. Luckily for us, Highview's liquid storage system provides a solution.

"Here at SyndicateRoom we are very excited to offer people the chance to invest in Highview. Our unique model gives private investors the chance to invest alongside experienced business angels, who have already reviewed this deal and are putting their own money on the line

"They're confident that the technology has the potential not just to tackle some of the biggest problems in energy provision that this country is facing, but also to make Highview a highly profitable business."

Have a crowdfunding offering you'd like to share? Submit an offering for consideration using our Submit a Tip form and we may share it on our site!

Sponsored Links by DQ Promote