This is a crowdfunding tale appropriate for the moment as the world gathers to root for their favorite national team while hundreds of millions are glued to their screens with the World Cup at hand.  Black Flash is a film about Laurie Cunningham, the first black footballer (soccer for us Yanks) to play for England.  Think about it, Pelé – probably the most famous player ever, was never referred to as a black player – he was just known as Pelé.  Laurie, during this period, achieved the same status and became an icon who died in a tragic car crash in Spain in 1989.  He was only 33 years old at the time.
Now  Roker 37 Films is creating a movie about this sport trailblazer and they are allowing outside investors to participate in the films upside by offering up to 25% of profits.  The campaign to raise capital is in its final days.  The target raise has set a hurdle of £1.4 million.  As of today £1.648 million has been raised from 11 investors.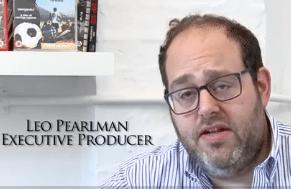 Black Flash is expected to be a feature film with additional availability on DVD, VOD and TV.  The script is being written by Daniel Fajemisin Duncan and the production will be directed by Gabe and Ben Turner.  They reportedly have produced, or directed, theatrical films such as: In the Hands of the Gods, Piggy, One Direction 3D, JLS 3D, The Class of 92' and others.  The group has worked with distributors like Sony, Lionsgate, New Line, Revolver and Columbia Pictures. They have worked with talent such as; Ben Drew, Paul Anderson, Neil Maskell, One Direction, Gary Barlow, Robbie Williams, James Corden, David Beckham and Ophelia Lovibond.

Laurie Cunningham is described by the producers as "a shy dreamer blessed with breathtaking ability, who became an icon if not a champion".  Laurie started playing during a time when racial tension at football grounds was still very high. The campaign page describes the environment;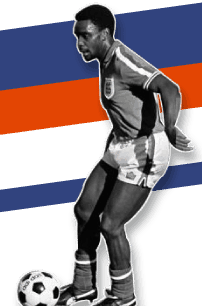 "Bobby Fisher tells of the BNP handing out leaflets on match days and of the abuse and physical threats they would face whenever they played. Cyril Regis laughed about how the bouncers in the clubs around Birmingham, who wouldn't let them in because of their colour, would end up falling over themselves once they found out their names. For Laurie, these things stayed with him and were part of his undoing. It is the relationship between the man and his image that is one of the key themes of the film both on a personal level and of course in the public sphere with his color."
The film intends to create a drama about a tragic hero – adored but misunderstood.   If you are interested in supporting the film you still have a few hours; it is a story about football, race and an individual with dreams and ambitions just like us all. 
Have a crowdfunding offering you'd like to share? Submit an offering for consideration using our Submit a Tip form and we may share it on our site!