Just a little over a month since the closing of their crowdfunding campaign on RocketHub campaign to the close, the team behind the ISEE-3 Reboot Project announced over the week that they have successfully fired up the space probe's engines.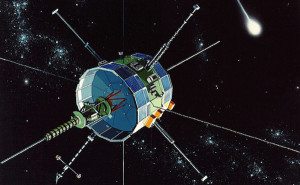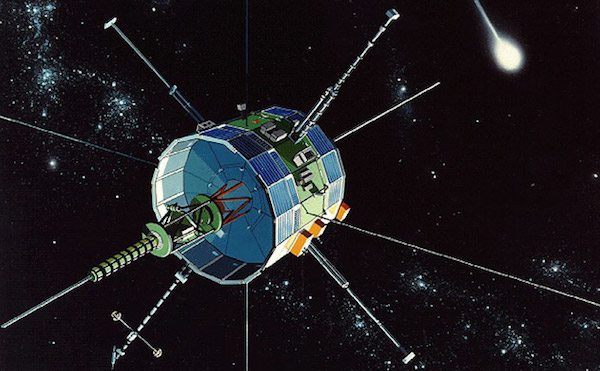 As previously reported, masterminds of the Orbiter Image Recovery project Dennis Wingo and Keith Cowing have launched a new crowdfunding project on RocketHub called ISEE-3 Reboot Project. Skycorp, along with Space College and SpaceRef  asked investors to donate $125,000 so they can bring back the space probe ISEE-3 (International Sun-Earth Explorer).
Working in collaboration with NASA, Wingo and Cowing have assembled a team of engineers, programmers, and scientists at Morehead State University to get in contact with ISEE-3 using a large radio telescope. If they are successful, they intend to facilitate the sharing and inttrepretation of all of the new data ISEE-3 sends back.
Launched in 1978, ISEE-3 was sent to space to study the interaction between the Earth's magnetic fields and solar winds. It became the first spacecraft to come in contact with a comet, the Giacobini-Zinner comet and it even flew through the tail of Halley's comet. Unfortunately, due to cutbacks with NASA, the communication equipment on the spacecraft was decommissioned in 1999.
The team luckily raised the $125,000. Wingo gave an update on the campaign site. "Next week is crucial to the success of our project. Using the dish at Arecibo gives us the best change of being able to command the spacecraft in the very near term. Every day is exceedingly important to us right now. The spacecraft gets about the distances from the Earth to the moon closer each day, and now every day the amount of propulsion burn it takes to make the trajectory correction grows."
The team announced in a blog post, "Today we fired the A and B thrusters on ISEE-3 to perform a spin-up burn. Preliminary results confirm the burn and a change in rotation. Spin rate was originally 19.16 rpm. It is now at 19.76 rpm. The original mission specifications call for 19.75 +/- 0.2 rpm- so we are exactly where we wanted to be.
They continued, "We are now collecting telemetry in advance of our next DSN pass and our ATP-3 review with NASA. The earliest we expect to make our Trajectory Correction Maneuver is next week."
Have a crowdfunding offering you'd like to share? Submit an offering for consideration using our Submit a Tip form and we may share it on our site!