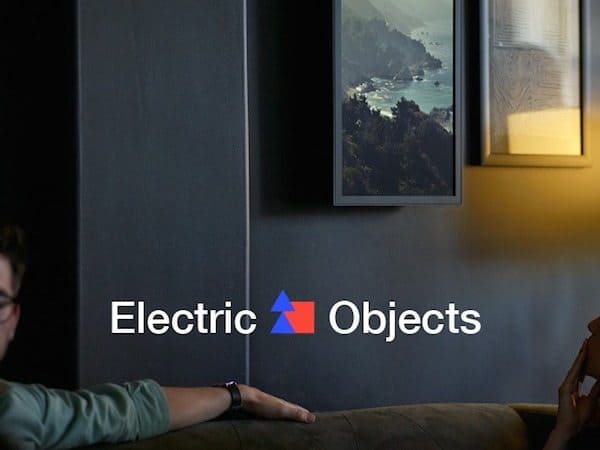 New York-based company Electric Objects has launched a Kickstarter campaign to raise funds for its new computer that is made for art, EO1. The company originally decided to raise $25,000 and within 24 hours, it received well over $140,000 from 446 backers.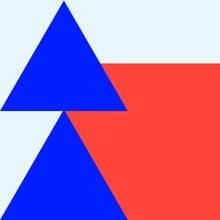 The EO1 is a framed high-definition screen and integrated system that hangs on walls and brings art from the Internet into the user's home. It is designed to fade into the background, like a photograph or painting. It becomes a part of the home and gives the user a chance to enjoy the Internet at a slower, more considered pace.
The features are the following:
No keyboard
No mouse
No alerts, avatars, slideshows, feeds or docks
Matte finish, minimal brightness
One single, beautiful cord (much like a Macbook Pro)
Easily wall-mounted or set on a stand, which is sold separately
Easy setup. Instantly connected to any accounts via WiFi
Energy efficient. Consumes about as much energy as an average lightbulb
Support for WebGL, Processing, animated GIFs, and most major Javascript drawing libraries.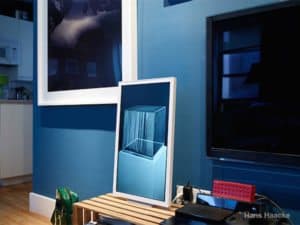 The company noted, "Discover new art from our diverse community of artists, designers, developers and photographers, or upload your own. Over the past 20 years, a new generation of artists and technologist have engaged with the Internet as a medium for creative expression, creating visual work that pushes the edge of culture and technology."
They continued, "We're working with museums, libraries, and other organizations to bring the best of their collections from the Internet into your home."
Featured partners include:
 New York Public Library
Behance
Giphy
Museum of the Moving Image
Digg
To.be
Featured artists are:
Nicolas Sassoon
Casey Reas
Sara Ludy
Yoshi Sodeoka
Pasquale D'Silva
Erica Gorochow
Partick Moberg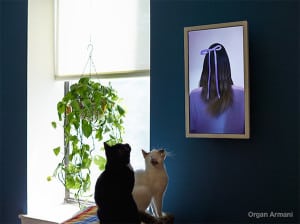 Explaining details about the project, the company stated, "In August of last year, we set up the first of 100 prototypes that are now in the homes of testers all over the world. Our early testing gave us the confidence we needed to take this project to the next phase. Over the last 9 months, we've been working to develop the EO1 operating system supporting applications, and industrial design. We evaluated many different options for frame material and frame design, cord material, paint and finish, before landing on the final designs for EO1."
"We've worked closely with artists to define the technical constraints of the operating system, and built a community of early users around a common passion: discovering and enjoying beautiful works of art from the Internet."
Also noting timeline details, the company explained, "Development, testing, production and shipping should take 9 months, or get it 4 months early by participating in our Beta Test program. Our calendar leaves generous room for error, so we don't expect it to take any longer than this."
Have a crowdfunding offering you'd like to share? Submit an offering for consideration using our Submit a Tip form and we may share it on our site!