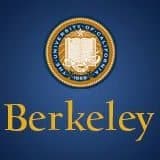 University of California, Berkeley announced earlier this year the development of its very own crowdfunding platform that will become operational in early 2015. The declaration comes as hope that the university will join other UC campuses such as UCLA, UCSF, and UC Santa Cruz in the funding option.
Crowdfund Insider recently reported that UC Berkeley plans to hire a manager to facilitate operations leading to the launch of the campuswide platform. The platform is hosted by the campus' Office of Annual Giving and Regional programs, which is a unit within University Relations that manages philanthropic funds for undergraduate programs, faculty support and research.
Executive Direct of the office and executive sponsor for the crowdfunding initiative, Lishelle Blakemore stated, "There are so many exciting initiatives happening at UC Berkeley. We believe that crowdfunding may be a way for us to shine a spotlight on those exciting opportunities.
Blakemore noted the university's platform is intended to provide a solution at no cost for the campus community and to raise funds for research projects, and campus events. She also revealed the idea for the platform has been in development for more than a year. The campus administration does not plan to utilize the platform to raise funds for the administration
UC Berkeley is also in the process of identifying a vendor to provide the technical platform along with finding the project to oversee the platform's launch. The project's team is currently working on the development of a marketing program and organizing the administration to determine how funds will be transferred through the platform.
Sharing details about the funding option, technical advisor for the development of the platform and director for the College of Engineer's Fung Institute's program of innovations in entrepreneurial and social finance, Richard Swart explained, "Crowdfunding is about the why, not the work. People choose to crowdfund a project for the same reason they choose to donate to a nonprofit organization."
Swart said with considering the amount of interest in entrepreneurship on campus, crowdfunding gives people more options in accessing funds for their projects, steering away from the traditional route of getting funding through banks or venture capitalists. The contributors to crowdfunding projects through the campus platform will also be able to stay active within the campus community.

Sponsored Links by DQ Promote