In a posting by CEO and founder James Beshara, maverick crowdfunding platform Crowdtilt announced a significant branding change as they shortened their name to just "Tilt". (I wonder how much they paid for that domain name)
CrowdTilt – now Tilt – has always championed their agnostic approach to the crowdfunding industry.  The platform has facilitated some of the most interesting campaigns found on the internet today. They have lived up to their mantra "Tilt Anything".  Tilt states their users have embraced this image as many diverse campaigns have allowed groups to pool resource and fund projects, olympic teams, parties or even mystery products.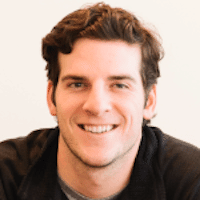 Beshara described the genesis of the funding platform;
"The idea for Crowdtilt came while working on a separate crowdfunding startup in South Africa in the development and nonprofit space. It soon became vividly clear to me how much potential rested in the idea of shared resources for collective benefit. I had a vision for a broader and more open platform — one that anyone could use to do anything — and Crowdtilt was born. Within weeks of launching our beta version, my friends started using the platform for smaller "bite-size" ideas like fantasy football leagues, backyard barbecues, tailgates, birthdays and group trips. As tilting became a part of their everyday lives, their familiarity with the product enabled them to dream bigger, bringing water slides to their backyard barbecues and pooling funds to help a sick friend."
 Beshara ends his declaration stating, "Together we can tilt the world".