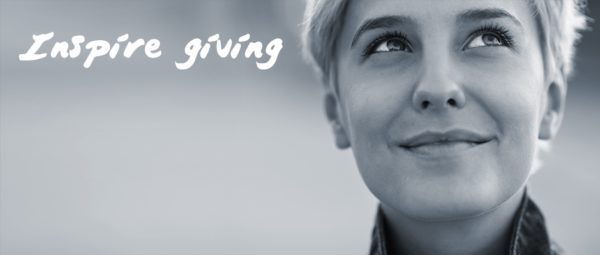 This past June, Patrick Vieljeux, founder of charity platform Causedirect, stated, "Crowdfunding creates a bridge between the public and the private sector. Its helps support communities' projects that the public authorities are no longer able to finance alone and encourages people's involvement…"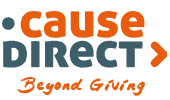 The Swiss-based non-profit organization has been created to help charities broaden their donor base.  Causedirect is designed for companies who believe that doing good is good for business and that business cannot work without embedding social values.  With a specific focus on corporations and their giving programs, Causedirect strives to meet and eventually exceed their fundraising goals, as well as increase awareness of their cause among broader audiences.

Launched in 2013, the site has already received several prominent recognitions including being named Laureate of Ashoka's 2014 Impact program and earlier Laureate of the Réseau Entreprendre Suisse Romande.  The young platform benefited by a significant 500,000 Swiss Franc private donation to help get the site up and running this past April.
Prior to founding CauseDirect, Patrick Vieljeux worked in the high finance world of hedge funds in the major finance centers around the globe.  In 2012, after losing his parents to cancer, and as the father of two boys, one of them handicapped, he craved for more purpose to his life and looked for ways to help people help others.  This drive for deeper meaning led to the creation of CauseDirect. Recently Crowdfund Insider caught up with Patrick to hear more about his vision for the crowdfunding platform.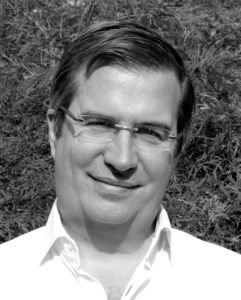 Crowdfund Insider:  Why did you decide to launch CauseDirect?
Patrick:  I craved for more purpose in my life and I looked for ways to help people help others.
Crowdfund Insider:  Switzerland is a very global country, will CauseDirect be global in their approach?
Patrick:  Yes. Causedirect is designed to help charities and social projects across the globe to finance themselves more efficiently. The platform will be in English, French, German and Spanish by the time of the launch (this Autumn). In Chinese and Arabic by Q4 2014.
Crowdfund Insider: How do you intend on competing with all of the already established donation based crowdfunding platforms? What is your competitive advantage?
Patrick:  Causedirect is different in many ways:
We are a non-profit organization: all revenues are redistributed to registered charities. Thanks to that, Causedirect pushes further down the real cost of funding (which we expect to be below 2% in 2016);
Grants go directly to the chosen charity;
Charities and projects are selected through a rigorous process established by the Société Générale de Surveillance (SGS), the world leader in certification and control; Risks of frauds are therefore limited.
Causedirect facilitates the implementation of grant matching programs for companies by offering them a grant matching kit tool for free;
Causedirect is transparent: money tracking + systematized reporting;
A consolidation of the grants possible as well as the visualization of their impact;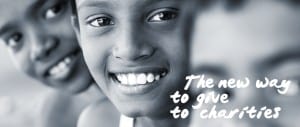 Crowdfund Insider:  Do you see partnering with multi-national corporations as an important part of your strategy going forward?
Patrick:  Yes (see above). Causedirect is not just a crowdfunding platform. Causedirect aims to encourage social entrepreneurship by facilitating co-creation of social projects within companies. The platform will help "intra-preneurs-to-be" structuring their projects and funding them through the net.
Crowdfund Insider:  How are you recruiting companies to participate on your platform? How are you recruiting crowdfunding campaigns?
Patrick:  We have chosen a B2B model as we found it more scalable than the B2C. Causedirect helps companies raise money for causes their employees care about by facilitating the implementation of their grant matching programs. To our knowledge, Causedirect is the sole platform offering such services (grant matching and co-creation) for free, while being vertically integrated (i.e. while at the same time offering a selection of charities and social projects).
Causedirect is not planning to organize crowdfunding campaigns as other platforms do. Only urgency response (humanitarian relief) will be addressed. Crowdfunding campaigns, especially those initiated by private individuals involve a high degree of risk of fraud. At Causedirect, we have chosen to limit that risk by imposing specific compliance criteria to the charities and projects holders. For example, people cannot submit their projects (such as a marathon organized to finance the chemotherapy of a friend) unless they are validated by the company they work for or unless they are under the form of a legal entity (association, foundation) registered on Causedirect. Furthermore, projects cannot be inferior to 25'000 Euros.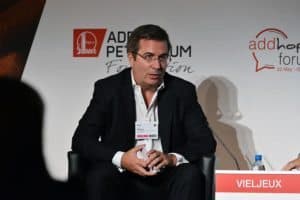 Crowdfund Insider:  How is crowdfunding evolving in Switzerland?

Patrick:  It is evolving relatively slow. I think this is due to two main reasons:

a) Most – if not all – Swiss platforms are designed to cover the whole spectrum of crowdfunding (lending, equity, reward and donation), which implies high communication costs and adds complexity in the process.

b) All the platforms are financial intermediaries in the sense that the money doesn't go directly to the project (while with Causedirect, it does). They are therefore governed by the Swiss market Financial authority watchdog (the FINMA), which implies additional costs.

Crowdfund Insider:  What are your thoughts on the global phenomena of Crowdfunding?

Patrick:  I think that a bubble is emerging (see Indiegogo raising 40 million dollars in venture capital funding early this year) and that we are going towards an industry concentration. Many platforms have burned a lot of cash in communication and are currently struggling to survive. I also predict that the industry (especially the donation-based crowdfunding) will face some scandals as no projects (or charity) selection is being made properly the way we, at Causedirect, do.

Sponsored Links by DQ Promote