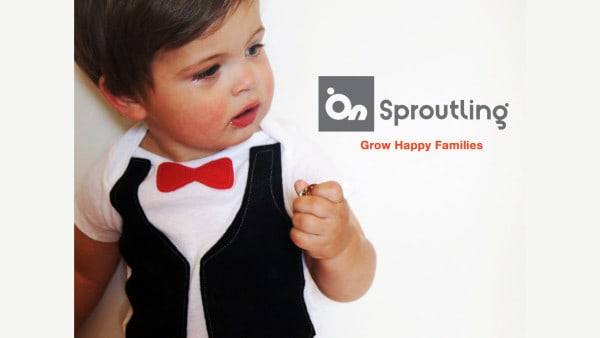 Sproutling is launching a preview campaign for its Sproutling Baby Monitor, that claims to be the "world's smartest baby monitor".  Sproutling is aimed at helping parents navigate this "new adventure" and better understand their baby's well-being.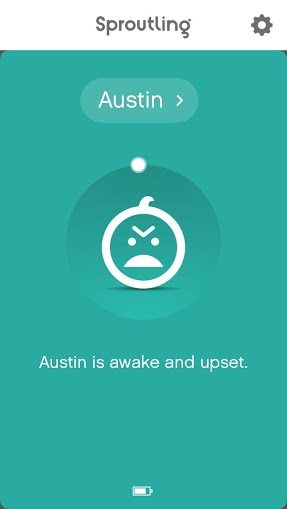 There are 130 million babies born each year around the world–with four million newborns in the US alone. Sproutling has created a baby monitor that not only monitors more effectively, it's the first in the world to "learn and predict a baby's unique sleep patterns, mood and room conditions to provide personalized insights".
The Sproutling Baby Monitor is comprised of three parts: a wearable band, a smart charger, and a mobile app. The monitor gathers 16 different measurements every second to help parents understand things like:
If the baby's heart rate is higher or lower than usual
When the baby is most likely to wake up
If the baby is sleeping on his/her back or rolling over on his/her tummy
If the baby is calm, fussy or angry when he/she wakes up
If it's too bright or too loud in the room for the baby to sleep comfortably
If it's warmer or cooler than the baby's ideal room temperature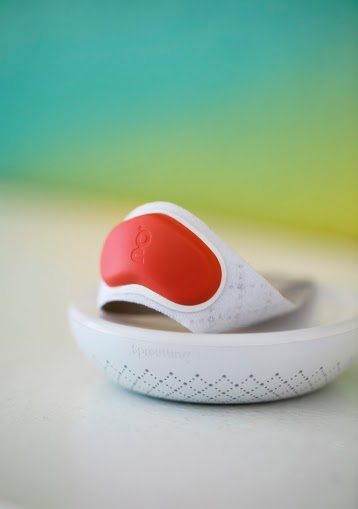 Using this data to make more informed decisions, Sproutling wants to give parents peace of mind– while freeing up minutes or even an hour for free time. In a new parent's life, minutes are precious; understanding baby's sleep patterns can make all the difference in both a parent's and baby's mood every morning.
Invented by a team of new parents and former engineers at Apple and Google, along with the help of child pediatric specialists and Ph.D scientists, Sproutling was designed to be safe for a baby and easy for parents to use. The band is made from medical-grade, hypoallergenic silicone that is manufactured without chemicals or toxins. It's washing machine safe with a removable sensor.

To make it even more hassle-free for parents, Sproutling engineered a first-of-its-kind wireless charging–simply drop the wearable band into the charging bowl and let it power up wirelessly. The charging bowl doubles in utility, acting as the environmental sensor for the room. The app can even be shared with caregivers, like grandparents or the babysitter, so parents can keep an eye on things even when they aren't at home.
"Parents have been relying on baby monitors for over 75 years and in that time, they fundamentally haven't changed at all.  They continue to be a poor extension of parents' eyes and ears and require constant attention to see if your baby is moving or making noise.  As parents ourselves, we wanted something that could tell us how our baby was doing when they weren't moving or making noise and when we were unable to pay full attention, like when showering or sleeping," said Sproutling co-founder Chris Bruce.  "We created the Sproutling Baby Monitor to be smarter and help parents be more effective–and we really hope our product will instill confidence in parents so they can grow happy families."
Sproutling launches its pre-order campaign today, and the company has set a pre-sales goal of $50,000 for its first batch of monitors that will ship in early 2015 to understand market fit.

Have a crowdfunding offering you'd like to share? Submit an offering for consideration using our Submit a Tip form and we may share it on our site!

Sponsored