It may have not received the greatest reviews following its first film release, but the Vampire Academy series has some dedicated fans. The teen comedy/action book turned movie team has decided to launch an Indiegogo crowdfunding campaign to raise $1.5 million for the sequel, Frostbite. The decision to turn to the funding option came after fans everywhere expressed their support following Vampire Academy's failed attempt in the box office.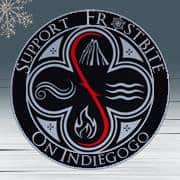 Per the synopsis, Vampire Academy follows Rose Hathaway (portrayed by Zoey Deutch), half human-half vampire, a guardian of the Moroi, peaceful, mortal vampires living discreetly within our world. Her calling is to protect the Moroi from bloodthirsty, immortal Vampires, known as the Strigoi.
According to the campaign's website, the team noted,"Exhausting all our resources these past six months, we have successfully funded the majority of the second film. However, our financiers have made one request before we are officially green lit. They want to see a larger enough fan interest to warrant their investment. And so, we turn to YOU, the self-proclaimed #VAFamily to make this a reality."
"It has come to our attention that many of our fans never had the opportunity to see the first film in the theatre – and in fact, many of you are still waiting for the DVD to be released in your country. Therefore, our biggest concern moving forward is guaranteeing that YOU have access to the film. This is very important to us because we are asking you to put your faith in our team once more. Provided that our goal is met, we pledge to bring Frostbite directly to YOU via a digital download for those contributing $30 or over."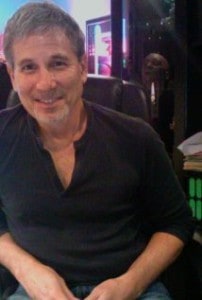 MTV reports the film's product Mike Preger stated that the decision to move forward with the crowdfunding campaign was totally motivated by admirers of the series. "The fans mean everything to us. We decided to move forward with Frostbite because of the fans, and we want to give them the purest book to film adaptation possible. We have a script by Piers Ashworth [screenwriter of St. Trinian's] that does just that. We want to give them exactly what they expect."
The film's other producer, Deepak Nayar, agreed with Preger's statement, and added that fans wanted a sequel that they had actually suggested the crowdfunding option. "Our financiers were willing to move forward ONLY if we could show them the fans would support us. It's not an exaggeration to say that we would not be here without them."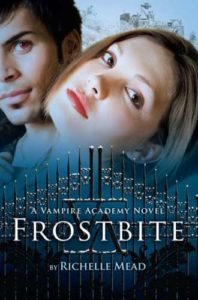 Should the campaign meet its initial $1.5 million goal, pre-production for Frostbite will begin late this year, the film will start shooting in early 2015, and the finished project will hit theaters in late 2015.
The film apparently still has a major chance of succeeding. Fans have already shown their support for the Vampire Academy series, and 32,000 of them have even signed a change.org petition to support production for a sequel. Supports of the campaign will be rewarded with incentives in the form of Vampire Academy-themed items, which includes exclusive updates from the set, St. Vladimir Academy apparel, and walk-on roles.
Since its launch on Wednesday (August 6th), Frostbite's campaign has raised $46,351 from 493 backers. It is set to close on September 5th.
________________________________________
Have a crowdfunding offering you'd like to share? Submit an offering for consideration using our Submit a Tip form and we may share it on our site!