Barnraiser, a crowdfunding platform that is dedicated to powering the good food movement, is inviting sustainable food artisans, farmers, educators, community leaders and others to launch projects that reshape our food systems.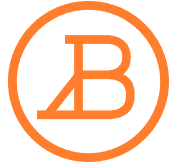 "We are thrilled to offer Barnraiser to anyone serious about making a positive impact on the way we farm and eat," said Eileen Gordon Chiarello, Barnraiser founder and CEO, who with her husband, celebrity chef Michael Chiarello, has created award-winning restaurants, sustainably farmed wines and food-focused media properties. "Now is the time for us to exert our influence as passionate consumers. Funding these innovators is a powerful way to build the food future we want."
Over 41 million Americans and their global counterparts make decisions based on health and sustainability. Barnraiser empowers these people to connect with innovators, share their inspirational stories, and collectively fund their success. From heirloom fruit orchards, savory snack bars, and school gardens to mobile foraging apps, sustainable bees and responsible chicken farms, Barnraiser welcomes the wide range of sustainable and organic food innovators.
Barnraiser's automated tools assist project creators in successfully executing their campaign throughout its duration. The Butcher's Guild raised 162% of its funding goal and their co-founder, Marissa Guggiana, has shared her  "8 Secrets for Barnraiser Success" for future "Barnraisers."
Barnraiser also welcomes other leaders in the movement to join forces with the innovators and their funders, and Wednesday (September 10th) announced its partnership with organic baby food company, Plum Organics. Plum's commitment to fighting early childhood hunger through its program The Full Effect makes the partnership during Hunger Action Month even timelier. Plum Organics has pledged to support their non-profit partner Conscious Alliance by matching the first $5000 raised on their Barnraiser "1 Dollar, 1 Meal" campaign.
Co-founder and CEO of Plum Organics, Neil Grimmer, stated, "As a leading national brand, we're thrilled to partner with Barnraiser to help other great entrepreneurs and innovators transform food systems in America. We remain passionately committed to working with partners like Conscious Alliance who fight early childhood malnutrition in communities across America. Every little one deserves the right to be nourished. Barnraiser's platform makes it even easier for each of us to help feed a child."
Sponsored Links by DQ Promote