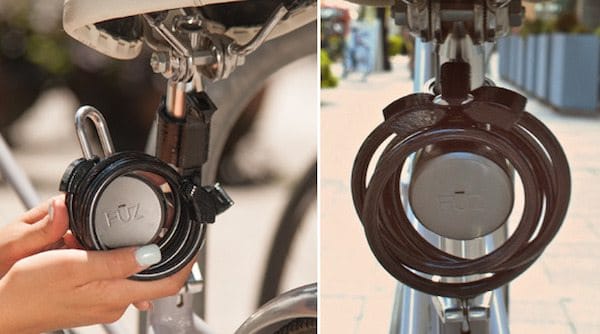 With less than a week until its crowdfunding campaign on Kickstarter comes to an end, FŪZ Designs' Noke has raised $550,258 thanks to its 5,200 backers.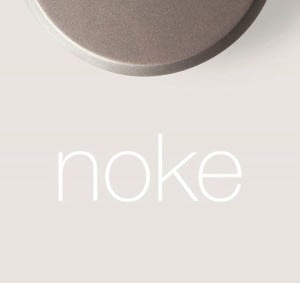 The Noke, which was dubbed as the world's "first" bluetooth padlock, will keep all of the user's possessions easily and safely secured without any worries. The project's team stated that while keys have been used to open locks centuries, they have the same problems as they did back when they were first invented. They are easy to lose, they can be stolen, and they are a pain to share with others that you deem worthy to trust. In short, keys are a pain and will forever be flawed.
The team also noted,"At FŪZ Designs, we thought it was time to put those problems behind us, so we created Noke. By using Noke and your smartphone, you'll always have easy access to all the important things in your life. In addition, you'll be able to share access to your possessions easily, safely, and securely."
Setting up the Noke is super easy, anyone can do it. Upon downloading the iOS or Android app, the padlock automatically finds and pairs to their Bluetooth 4.0 enabled smartphone. It can be personalized by being named and given a photo.
To unlock the Noke, simply press the shank. This makes the lack wake up and search for the phone that its connected to. If the phone is within 10 feet, the padlock will instantly unlock sot he user can be on their way. There is no need to launch the launch the app or even remove the phone from any pockets or purses.
Besides protecting items, Noke does the following:
Sharing: Using the app, Noke allows instant and secure sharing. You can choose permanent, one-time, or custom settings.
History: Noke is great in an office environment. In addition to granting access on specific days and times, you can use the history function to track who is using your Noke and when.
Quick Click Access: The patent-pending Quick-Click technology allows you to create a custom access code. If you are ever without your phone, simply key in those clicks and your Noke will instantly unlock for you. You'll never worry about being stranded again.
Although it seems like the ultimate protecting device, backers of the Noke have addressed some concerns about how effective it really. During a recent update, the team announced, "A few of you mentioned you were concerned a thief could grab the front and back edges of Noke with a pipe wrench and exert significant force and possibly break Noke open. Because of the strength built into Noke, I don't think this would have been possible, but we think Noke will be safer and look better by making a change based on your suggestions. We have simply moved the seams to the outer edge. I think it looks really nice."
Also addressing charging contacts, the team revealed, "Once again, based on your feedback, we decided to keep the battery compartment completely closed unless Noke is unlocked. We strongly agree that this is the right way to go. Of course this raises the question, what happens if the battery dies? As we mentioned before, the battery will last much longer than a year if you aren't using it daily and, through the app, we will also give you plenty of notice as the battery charge gets low. However, just in case, we wanted to give you a way to access Noke in the event of a dead battery."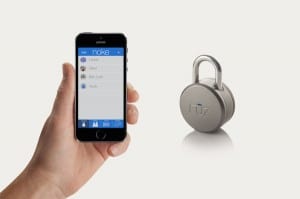 "We considered micro-USB, but we think that port is too fragile in the outdoors and it could easily be damaged by thieves. We considered other ideas but didn't want you to need any special tools or dongles or cables to keep track of. You would likely lose those long before you needed them. So, we created a clever solution that has two contact points on the bottom of Noke. Normally, they will be covered a silicone part (similar to what you see covering micro-USB holes on water-resistant phones)."
"If your battery ever dies, all you need to do is remove the cover and touch the new battery to these contact points and you'll be able to operate Noke like normal. You can open Noke, replace the old battery with the new one and you're all set. The best part is there are no wasted parts or accessories because the battery you use to open Noke is the same one you'll use to replace the old one. We have settled on a standard 2032 battery that you can get anywhere. I've looked around, they are seriously everywhere. Drugstores, grocery stores, electronics shops, home improvement shops, etc. Take a look at the images below to see how this will work."
Other Noke improvements include:
Better silicone seals for increased water resistance
Stronger attaching bolts for the front panel
Reinforced ribbing in strategic areas to prevent damage from hammer strikes
Cosmetic improvements to the battery compartment
A few other modifications to improve durability and water resistance
The project's campaign is set to close on the crowdfunding giant this upcoming Wednesday (September 17th).
Have a crowdfunding offering you'd like to share? Submit an offering for consideration using our Submit a Tip form and we may share it on our site!