The Kickstarter film success Wish I Was Here received mixed reviews over the past couple months, and now Zach Braff has started to discuss the film's popularity along with his project on the crowdfunding platform.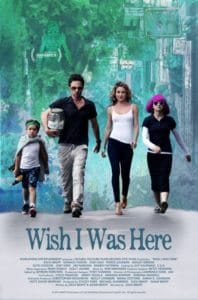 During an interview with the New Zealand Herald and on Reddit, the former Scrubs star has spoken about the film crowdfunding campaign,
"Our hope was that in month we could raise two million dollars and I could put my own money in and maybe we'd sell some foreign [distribution rights] and we could get to a budget where we could pull of this movie, which as you know is not small. I mean it's small in the general movie scale, but in the indie world, it has a little bit of scope to it."
"And so when we reached our goal in 48 hours, that was shocking and exciting and it felt like we were on to something new and exciting and different. And then the backlash against it was really bizarre because it was unexpected. But then coming as a person who's smart and ready to debate an issue, the debate points from the other side weren't really true, and I didn't really understand them, so that was tricky. Sometimes when someone has something they don't like about something you're doing, you go 'Okay I see your point and here's why I disagree with that. Let's have a civilized conversation on it'. But I had so much data in front of me."
"They were saying I was somehow burning Kickstarter, for example. Then the CEO of Kickstarter came out and said the polar opposite was happening. It was driving an insane amount of traffic to Kickstarter. And those people had never been there before and they were going on to fund other projects. So 180 degrees opposite to the talking points is what was happening. But no one really knows that, and in the world of the cynical, snowballing anger mob of the internet, the onus was on me to now not only try and direct a movie in 26 days and take care of 47,000 people who had backed it, but sort of become a politician and explain crowd-funding to the Earth. Explain why it wasn't a bad thing. And why it make be an interesting way to get art out there, because it was not a money-making scheme. The cynics of the internet made out it was like "Oh he's trying to get one over his fans", but it was about artistic integrity."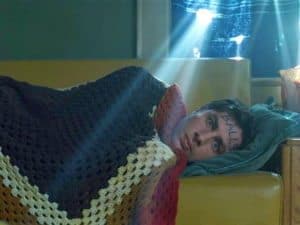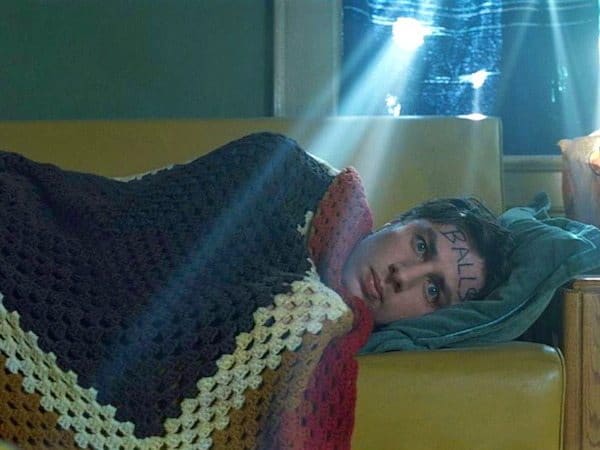 "The whole theme of the experiment was this: Every artist you know and love is somehow compromising for their art for one reason or another. If we made this together – I used my money, and through my fans buying a t-shirt or a ticket to a Q&A, then there'd be no corporate involvement in what we created. That was the impetus for the experiment, so yes, I guess I was a little taken and tested by this vitriol saying it was anything other than that."
Two days ago Braff jumped on to the boards of Reddit stating;
Hi. The CEO of Kickstarter said in the New York Times that the project drove more traffic to the site than any other had and that the film had in actuality had the exact opposite effect of your rehashed and incorrect talking points. It had, as he said, "A halo effect;" my fans joined and stayed and funded other projects.
The big corps had no interest in making the movie. I have not pocketed anything and will likely lose some money on the film I have dedicated 3 years of my life to. It was not a profit exercise, but rather an artistic integrity one. Your spin is from the viewpoint of someone who's quite cynical and sees the negative rather than the positive. A piece of content was made by willing participants that never would have been made. They attend an advanced screening and a Q&A, or get a t-shirt or an outgoing voicemail message and that money pays for the content. It does not go into my pocket.
If profit was my goal I would go back to network TV. I may do just that again. That is where actors make money, not making movies about sad, out of work Jews.
I am on Reddit quite a bit. Everyday. I don't post that often; I didn't know that regular commenting was required. But if you look at my history listed above, I have and do comment occasionally on something that has nothing to do with me and I upvote and downvote quite often.
Donald is my best friend. He currently lives in my house. It is not pandering to the fans to let them know that Scrubs created a lifelong friendship that continues in much the same vein as the characters they fell in love with. It's quite rare that that ever happens in the industry and it's understandable that fans would enjoy it.
"Fuck those nerds at Reddit, right?" Wow. Is that how you see this site and yourself? It's not how I see it. I recommend Celexa; it is strong but adds an Instagram-like filter to Earth.
You liked Scrubs, but not the lead character from who's POV the story was told and narrated? Did you not like Skywalker in "Star Wars" or Parsons on "Big Bang" or Norton in "Fight Club"?
In short, I love this site. It's one of my favorites on the web. The only thing I don't like about it is the fact that people like you can spew hate for no good reason. Of course you don't have to like me, but there's no reason you can't be kinder and better informed. Hugs and kisses, Zach
Whatever you think about the film and Braff personally – you have to give him credit for speaking up – and speaking his mind.
Have a crowdfunding offering you'd like to share? Submit an offering for consideration using our Submit a Tip form and we may share it on our site!