Datuk Ranjit Ajit Singh, Chairman, Securities Commission Malaysia:  "It isn't all over; everything has not been invented; the adventure is just beginning."
Organized by Securities Commission Malaysia, the first equity crowdfunding forum held in Kuala Lumpur, Malaysia, opened today with an address by Datuk Ranjit Ajit Singh, Chairman of Securities Commission Malaysia.  The Synergy and Crowdfunding Forum commenced with the regulatory leader where he spoke about the changing financial landscape and the chance to "create opportunities for new and exciting ventures and investments".   The Chair stated that,
"regulators view such alternative online venues as a viable market based financing and investment option; providing a means to not only seek funding but to also 'crowdsource' ideas and innovations for underserved segments within the real economy".

The Securities Commission (SC) strongly believes "that the future of finance is market based and therefore enabling means for these funding channels to thrive in an environment that promotes confident and informed participation is a key imperative".
The forum brought together over 600 entrepreneurs and investors seeking to create public awareness on the potential of equity crowdfunding as an alternative channel to raise capital.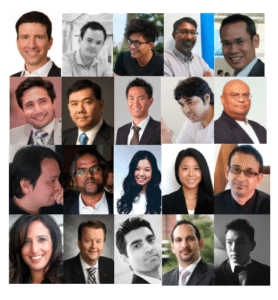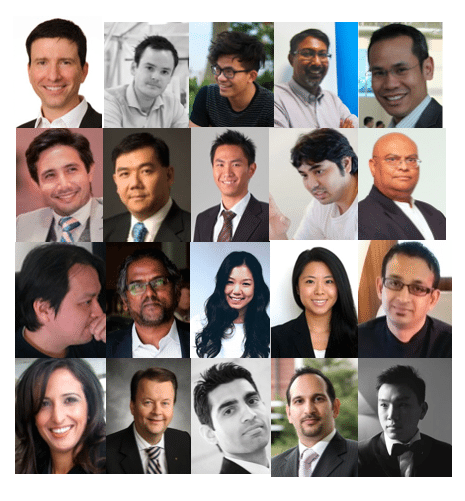 The  Forum, co-organised by the SC with the Malaysian Business Angel Network (MBAN) attracted notable thought leaders in crowdfunding, including Jason Best, who was instrumental in co-authoring the crowdfund investing framework to legalise equity crowdfunding in the United States, as well as regional business leaders in the start-up arena, alongside their local counterparts.
SC has recently issued a public consultation paper for equity crowdfunding and is expected to announce the regulatory framework in due course.  The SC considers alternative funding channels, such as equity crowdfunding, a crucial and innovative market-based structure to facilitate growth of new small-scale enterprises, which contribute significantly to the national economy.
The first day of the forum has attracted a diverse representation of investors, angels, entrepreneurs, startups, academics and students, who gained insights from the prominent speakers on the future capital raising landscape and the mechanics of growing a business in the digital age or Web 2.0 with greater online interactivity.
The second day of the forum (September 20th) will feature workshops for investors and entrepreneurs. Selected coaches from MBAN will be hosting an Angel Investing workshop on how to become an angel investor. Concurrently, a crowdfunding workshop will be conducted for entrepreneurs on how to execute a good crowdfunding campaign in order to maximize their chances of obtaining the necessary investment for their businesses.

Other strategic partners for the forum include The Edge Malaysia, Cradle Fund, Multimedia Development Corporation (MDeC), pitchIN, Crowdonomic and StartupMalaysia.org.

Malaysia, is the 3rd largest economy in Southeast Asia and 29th largest economy in the world.  Securities regulators have been reviewing global regulatory status on crowdfunding, including the JOBS Act, as they move closer to legalizing the new approach to capital formation.

The speech by  Datuk Ranjit Ajit Singh, Chairman, Securities Commission Malaysia, is published below.

______________________

Distinguished speakers and Guests,

Members of the media,

Ladies and gentlemen,

A very good morning and welcome to the Securities Commission Synergy and Crowdfunding Forum ('SC-by-SC'). Let me begin by first of all acknowledging and thanking our strategic partners for putting their energy and resources into creating the buzz for this event: Cradle Fund, the Malaysian Business Angel Network (MBAN), The Edge Malaysia, Multimedia Development Corporation (MDeC), pitchIN, Crowdonomic and StartupMalaysia.org.

I also want to thank the speakers for making time to be here; many of them like Jason Best and others have travelled a long distance. I hope you enjoy your stay in our beautiful country.

But most of all I am truly delighted to see such a strong crowd of close to 500 here this morning. What is more heartening is that it comprises a diverse representation of investors, angels, entrepreneurs, startups, academics, and students members of the public, most of who have signed up for this forum through social media and various other means. This is a welcome start and clearly demonstrates the level of enthusiasm and awareness that this topic has generated amongst Malaysians as well as participants from the region.

There have been many significant changes to the financial landscape but few have had as much impact on our market as the advances in technology. A well-known commentator of innovation once said: "Disruptive technologies enable new markets to emerge."

This in essence captures the aim of the 'SC-by-SC' forum. Over the next one and a half days you will have an opportunity to hear from renowned experts and entrepreneurs, who will share their insights on navigating the future landscape using technology and appreciating the mechanics of growing a business in the digital age. This forum also provides the opportunity to socialise new ideas that will democratise access to capital and business visibility. There will also be workshops on angel investing and entrepreneurship as well as actual pitching sessions.

Technology has transformed and disrupted the traditional mode of business and transactions in today's economy. The emergence of disruptive technologies coupled with greater online interactivity have literally placed the pulse of financial innovation at your fingertips and keypads – putting investors and companies at the forefront of changing market dynamics.

Tomorrow's technology must make it easier, particularly for small and privately held businesses, to raise capital and connect to their investors and customers. For both sophisticated and retail investors, technology must play its role in providing alternative market-based platforms to lower the barriers-to-entry and create opportunities for new and exciting ventures and investments.

Unlocking value through technology

The use of technology – both innovative and disruptive – has become a sweeping cultural, social and economic phenomenon. Social media has created new behaviours such as 'tweeting', 'drop-boxing' and 'liking' Facebook posts with almost one in five online hours spent on social networks and mobile devices. It has literally changed the way people live and how companies operate.

The speed, scale and economics of the internet have enhanced social interactions; forming new types of communities that exist beyond the physical constraints of time and space. The internet has indeed been a game changing technology for many long established business models. Free access to information has become pervasive, transaction costs have fallen and consumers have been empowered.

Whilst consumers and 'prosumers' alike have been quick to see the value in technology, most businesses have only just begun to understand how to create value with these new tools. Technology and innovation have the potential to unlock value and opportunities that will raise productivity and growth.

Two areas of financial innovation using disruptive technologies that have seen strong growth in recent years are peer-to-peer lending and equity crowdfunding. Regulators view such alternative online venues as a viable market based financing and investment option; providing a means to not only seek funding but to also 'crowdsource' ideas and innovations for underserved segments within the real economy.

At the SC, we strongly believe that the future of finance is market based and therefore enabling means for these funding channels to thrive in an environment that promotes confident and informed participation is a key imperative.

The State of Play for Crowdfunding

Crowdfunding has gained strong momentum in recent years, fuelling innovation and collaboration in research, business, and society alike. It is not entirely a new phenomenon as the power of crowdfunding, as many of you are aware, was first demonstrated by the ability of the U.S. to raise funds to build the base of the Statue of Liberty.

Malaysia too has a history in this. In 1982, a local daily launched the People's Live Telecast Fund (PLTF) to collect public contributions to enable us to enjoy a national past time – which is to watch live football matches. The response was overwhelming and it was certainly a proud moment for the nation to sit down and watch together the broadcasted live football World Cup matches in 1982.

Crowdfunding is about people pooling their time, cooperation and most importantly money to support and get initiatives off the ground. The concept and model is simple enough. It relies on small-change contributions from the masses to become the genesis of dreams and great ideas. The "power of the crowd" influences what is produced and ultimately what is available to buy.

As has been observed, crowdfunding can be a powerful tool in community development and energising the local economy. As such projects are community based and owned, decisions as well as any multiplier effects are broadly distributed and can positively impact deserving individuals and society.

The arrival of social media and increased connectivity has transformed the medium used for crowdfunding; making it more appealing to societies today. The continuous rise of social technologies, especially among the youth and the 'net' generation, and its increasing use to consolidate support of common interests and advocacy suggest that crowdfunding will grow from strength to strength.

In fact, the numbers speak for themselves. With over 600 crowdfunding platforms worldwide and total funds raised reaching US$5 billion at the end of 2013, the total market potential is estimated to grow to US$90-96 billion by 2025 with China and East Asia leading the way; accounting for 57%.

Equity Crowdfunding 

The Malaysian capital market continues to serve the greater needs of the economy by providing different types of funding mechanisms for large as well as small-and-medium sized enterprises (SMEs).

Globally SMEs, entrepreneurs, innovators and startups face many challenges in their quest to scale their business models and access mainstream financial services. Limited access to credit and financial assistance have seen entrepreneurs rush to raise funds; at times sustaining ventures by tapping on credit cards, personal savings, home mortgages, as well as relying on the support of relatives and friends.

High-growth ventures typically seek support in the form of equity and expertise from angels or venture capitalists. However, these customary sources of early funding may not always be ideal. As such a more sustainable funding mode to bridge the capital gap is needed. Equity crowdfunding lets investors "get in on the deal," allowing everyone who understands the risks to have the opportunity to invest in early stage companies.

It is a rapidly evolving financing channel that raises money through the internet; allowing for the sale of small stakes in ventures to the man-in-the-street.  Whilst it will remain a relatively small part of the wider equity and debt capital markets, it is still, in our view, an important channel for capital formation that will have a profound impact on the financial landscape.

The SC believes that leveraging on the power of crowdfunding will assist in the democratisation of wealth, prosperity and ideas across the entire economy; thereby strengthening the inclusiveness of finance. Such emerging innovative products and services that respond to immediate and long-term financial needs have the capability of taking Wall Street to Web Street.

A critical success factor will be investor confidence. Therefore, having a strong investor education outreach program, investors' alerts, interactive tools and educational content to help investors make informed financial decisions will be a key component moving forward. We have continuously emphasised this aspect of investor awareness and in fact only last week successfully concluded the inaugural InvestSmart Fest together with 37 of our industry players at the One Utama mall to similarly raise public awareness on investing in the capital market.

As part of this innovative ecosystem, the SC will provide a regulatory framework that ensures an orderly market with adequate oversight to facilitate small businesses to raise equity capital. Regulation for equity crowdfunding needs to be carefully and well thought-out as the main objective is to harness capital from retail investors.

In this regard, the SC released the Malaysia Equity Crowdfunding Regulatory Framework Consultation Paper for public comments with the intention to provide a regulatory safe harbour for both capital providers and issuers. I am pleased to note the positive feedback received for this consultation document and we will launch the framework in due course.

Moving Ahead Together

Around the world today people are pledging money to help get projects they believe in off the ground and as a result new funding channels for social enterprises and sustainable solutions are opening up. By returning to their roots, serving the underserved, and incorporating environmental concerns into new product offerings, the power of crowdfunding has the potential to carve out a unique position in the capital market that appeals to a larger demography.

Clearly everyone has a role to play in advancing the crowdfunding phenomenon. There is still a lot of work ahead to make this happen. The journey ahead requires collective and concerted effort on part of policy makers, technology providers, market participants, businesses and investors alike.

I would like to conclude with this quote from Gene Roddenberry:

"It isn't all over; everything has not been invented; the adventure is just beginning." 

Thank you.

Sponsored Links by DQ Promote