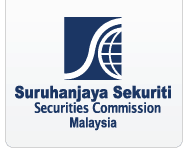 Malaysia, a country that has the 3rd largest economy in Southeast Asia and 29th largest economy in the world, released last week a consultation paper on equity crowdfunding.  The document has been entered for discussion and is accepting comments until September 5th.  The authors have reviewed the status and process of countries around the world – including the United States, Australia and Canada and proposed their own approach.  The document from the Securities Commission Malaysia (SC) does not touch upon Rewards / Donation based crowdfunding nor Peer to Peer lending.  It's sole focus is the regulatory approach towards equity crowdfunding.
SC's mission is to promote and maintain a fair and efficient market but their goal is to also facilitate an innovative and competitive capital market.  The SC considers alternative funding channels, such as equity crowdfunding, a crucial and innovative market-based structure to facilitate growth of new small-scale enterprises, which contribute significantly to the national economy.   SC states that while ECF offers the potential to bridge capital gap for start-ups and small enterprises, it also carries certain financial risk for investors, just like any other investment products. It is hence important to provide a properly regulated framework to balance the growth of the ECF industry with achieving appropriate level of protection for investors.
The consultation paper has broken the discussion down into three parts:
(a) the operations of the ECF platform;
(b) who can seek funding through the ECF platform; and
(c) the type of investors who can participate in ECF.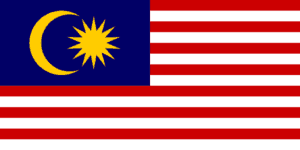 To synthesize, for an operator of an equity crowdfunding platform they will be regulated under the "registered electronic facilities requirements".  The operator must apply to operate an equity crowdfunding portal and is described as similar to a "stock market" with lesser levels of regulation.  While related to stock markets the platforms are not expected to facilitate secondary market transactions but shareholders may dispose of shares outside the platform.
Equity crowdfunding portals are permitted to; host offerings, provide public communications about offerings, educate investors, assure only qualified investors are participating and provide ancillary services such as document management.  The SCO proposed that operators may not feature trending pitches, offer investment advice nor negotiate terms on behalf of third parties.  The SC proposes that no compensation be attributed for employees or agents for solicitation or sales.
Equity crowdfunding operators may deny an issuer and is expected to carry out a certain level of due diligence upon any listing companies.
Issuers are expected to be locally incorporated private companies.  There is a current restriction on capping shareholders at 50.  Listing companies are not subjected to prospectus requirements.  The proposal has set a cap on funding raised at RM 3 million  (just under USD 1 million).  Securities listed may only be common shares and will exclude options and convertibles.  Advertising is allowed but must direct investors to the disclosure document.
Financial disclosures have been serrated as follows:
a) Offerings below RM300,000
• No requirement to file financial information, but the ECF operator has the discretion to request for certified financial statements/information by the issuer's management for verification purposes.
(b) Offerings between RM300,000 – RM500,000
• Audited financial statements where applicable (e.g. where the issuer has been established for at least 12 months).
• Where audited financial statements are unavailable (e.g. the issuer is newly established), certified financial statements/information by the issuer's management may instead be filed with the ECF operator.
(c) Offerings above RM500,000
• Audited financial statements.
Regarding investor restrictions the document segments acceptable participants as follows:
a) Sophisticated investors: No restrictions on investment amount; and
(b) Retail investors: A maximum of RM3,000 per issuer with a total amount of not more than RM30,000 within a 12 month period.
The above RM3,000 limit per issuer is to ensure that a retail investor will not be excessively exposed to any single issuer, and to encourage diversification of their investment and risks.
All the above is open for comment and change with final rules pending.  The public consultation by the Securities Commission Malaysia is embedded below.
[scribd id=238098379 key=key-ZaZtmwHKtM8K4jhjv0II mode=scroll]