It's been a busy weekend for Kickstarter! On Saturday and Sunday (September 20th and 21st), the crowdfunding leader was invited to participate in this year's World Maker Faire, which was held at New York Hall of Science.
Presented by Disney, the World Maker Faire is a family-friendly festival of invention, creativity and resourcefulness, and a celebration of the "Maker movement." According to its website, the event is Part science fair, part county fair, and part something entirely new. Along with that it draws in everyone from tech enthusiasts, crafters, educators, tinkerers, to hobbyists, engineers, science clubs, authors, artists, students, and commercial exhibitors. A perfect place for Kickstarter to share new projects.
Before their appearance, the Kickstarter took to the platform's blog and shared, "Some of our favorite creators will be joining us under the Kick-starter Pavilion, and many others will be around for demos, installations, panels and more."
Check out a few projects that were selected for the event below!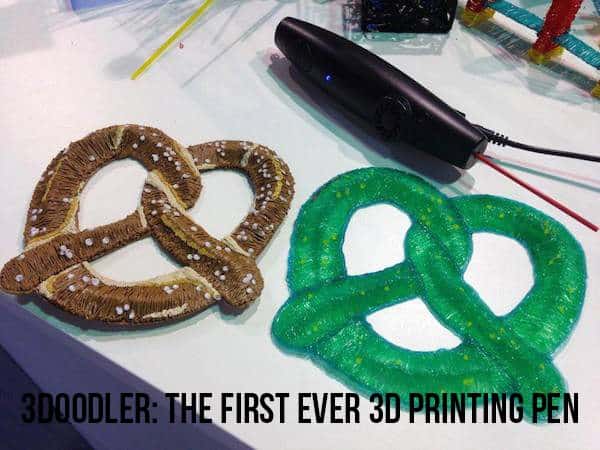 Dubbed as the first ever 3D printing pen, the 3Doodler made its appearance on Kickstarter in early 2013 to raise only $30,000. The pen uses ABS plastic (the material used by many 3D printers) and draws in the air or on surfaces. It's compact and easy to use, and requires no software or computers. The user simply plug it into a power socket and can start drawing anything within minutes. The creators also noted that it is also the most affordable way to 3D print.
By the end of its 34 day run, the project not only surpassed its initial goal, it raised well over $2,000,000 all thanks to its over 26,000 backers.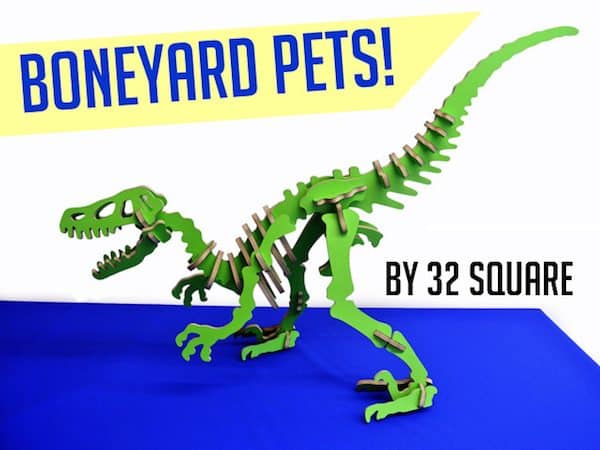 Brooklyn resident Eric J. Winston was on a mission to make his colorful 3D puzzle dinosaurs dream into a reality. That's why he turned to Kickstarter to raise $7,500. While sharing details about the project, Winston noted, "Our designers and employees grew up with hands-on toys. From erector sets to 'capsella' to LEGO, all of our favorite things involved the joy of putting something together. We have been developing a series of designs based on the punch-out balsa wood dinosaur puzzles we had as kids, but updated with bright and exciting materials, intuitive assembly, and a massive increase in scale. The balsa puzzles were a joy to put together, but the final product was always a bit of a letdown- we want to make design objects that are as sturdy and visually interesting as the dinosaurs that inspire them."
Winston and his team hit their goal and raised $41,777 from 356 backers during their time on the crowdfunding giant. 

Learn more about the stars while snuggling up in your very own Constellation Quilt! Creator and New York resident Emily Fisher launched the project on Kickstarter in 2013 to raise $10,500. The quilt project "illumninates our connection to the still mysterious universe" is meant to spark curiously for the cosmos in an easy-to-understand way that uses traditional craft techniques and astronomical data. It was also noted that the Constellation Quilt may be used "as a learning tool, a functional art object and modern heirloom."
The project raised nearly $150,000 during its run.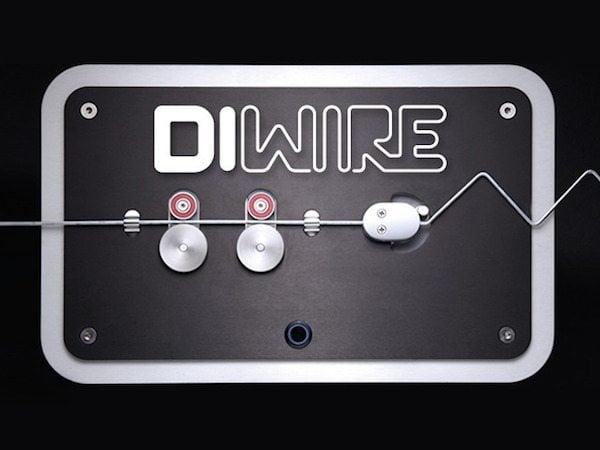 Labeled as the first desktop wire bender, the DIWire appeared on Kickstarter in late-2013 and immediately hit the spotlight due to its uniqueness. New York-based company Pensa Labs developed the DIWire Bender, the first desktop CNC wire bender and stated its "a new archetype for desktop manufacturing and rapid prototyping, the DIWire transforms drawn curves into bent wire that can be assembled to make just about anything."
Originally seeking $100,000, the campaign reached $177,522 thanks to 288 backers.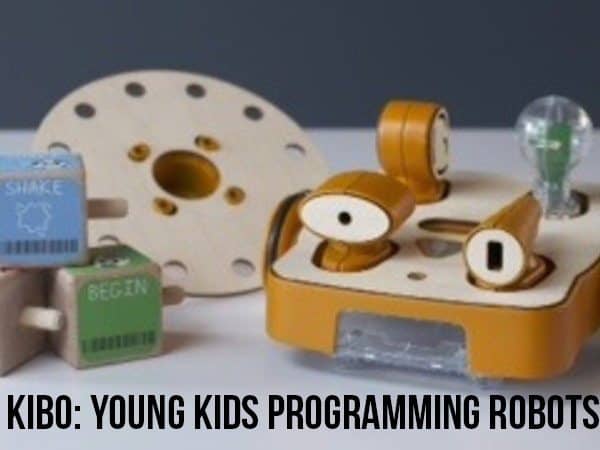 Arlington-based KinderLab Robotics launched a Kickstarter campaign earlier this year for their new and exciting, toy, KIBO. It was described as "a robot kit specifically designed for young children aged 4-7 years old. It is different from any other kit out there because it appeals to both technically minded kids and those that connect more to arts and culture or physical activity."
The campaign reached its $50,000 and hit nearly $80,000 by its Kickstarter deadline.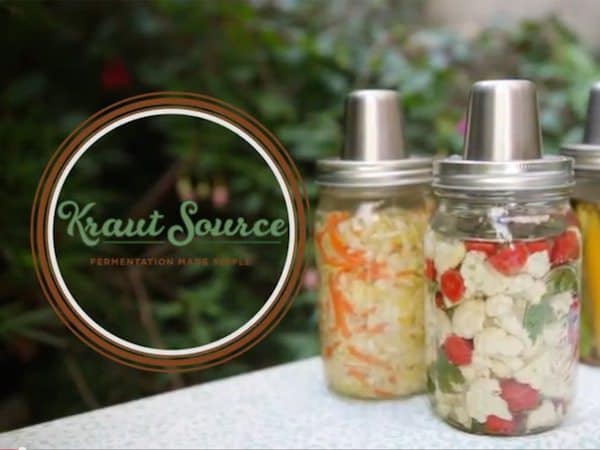 The creators of Kraut Source launched their Kickstarter campaign earlier this summer, seeking $35,000 for the "Fermentation Made Simple" device. It's description reads, "Kraut Source is Mason jar kitchenware for making fermented foods like sauerkraut, natural pickles, kimchi, kefir, and more. It's stainless steel, dishwasher safe, and easy to use." It was also noted that the Kraut Source "is designed for singles and families of all sizes. It fits on wide-mouth Mason jars, so you can make pint, quart, or 2-quart size batches. It takes up little space, so you can have several batches going at the same time"
The campaign raised over $184,000 thanks to 3,355 backers.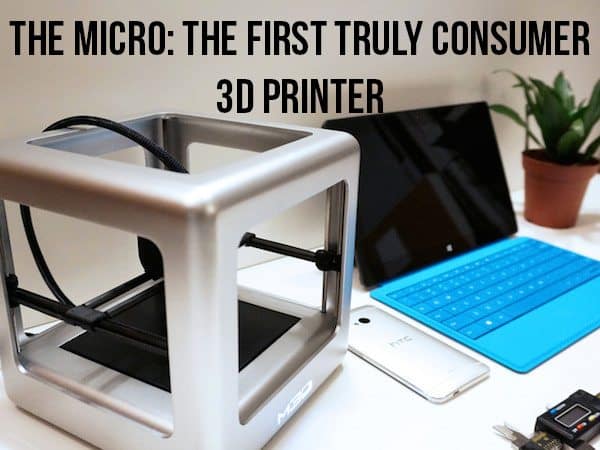 One of Kickstarter's most successful 3D printing projects made an appearance at the event! The Micro has been dubbed "the first truly consumer 3D printer." The project's creator noted, "We've built The Micro with reliability, consistency, and accessibility in mind.  Micro Motion Technology is a sensor and feedback system built into the print head, providing auto-leveling and auto-calibration.  This means that every time you run the printer it works, even after thousands of hours of use! The Micro is not only a useful tool, it makes 3D printing an enjoyable experience for the every-day person."
Originally seeking $50,000, the project hit over $3,000,000 during its successful run on the crowdfunding giant.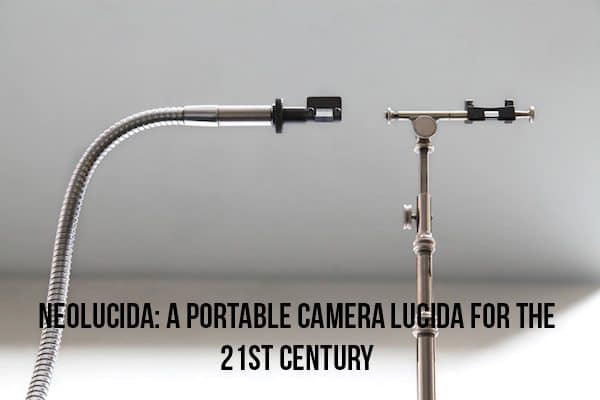 In summer of 2013, Chicago residents Pablo Garcia and Golan Levin launched a Kickstarter campaign for their project that would bring an old device into the 21st century. The NeoLucida was dubbed a "19th-century optical drawing tool updated for the 21st century." The creators explained, "We have designed the NeoLucida: the first portable camera lucida to be manufactured in nearly a century — and the lowest-cost commercial camera lucida ever designed. We want to make this remarkable device widely available to students, artists, architects, and anyone who loves to draw from life. But to be clear: our NeoLucida is not just a product, but a provocation. In manufacturing a camera lucida for the 21st century, our aim is to stimulate interest in media archaeology—the tightly interconnected history of visual culture and imaging technologies."
The NeoLucida was such a huge hit on Kickstarter that it not only raised its $15,000 but reached well over $400,000!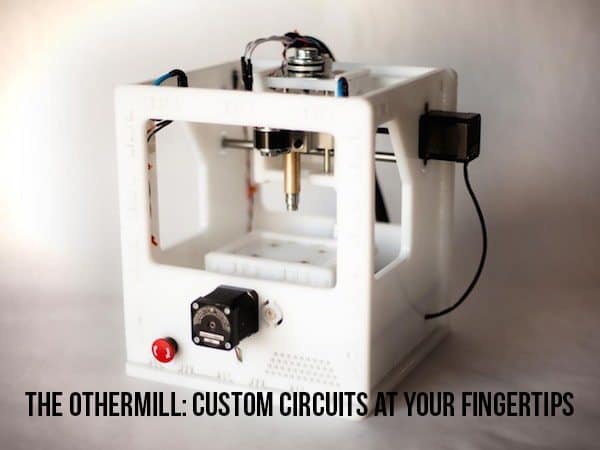 San Francisco's Other Machine took to Kickstarter last summer of its new product, the Othermill. Originally seeking $50,000, the project became highly successful and popular. The Othermill was described as "a portable, computer controlled, 3-axis mill that is specifically designed for use at home or in a small workspace." The company's objective was to build a mill that "is compact, clean, and quiet enough for use at home, yet is precise enough for high level electrical and mechanical prototyping work. The Othermill will be at home on your desk, in your workshop, or on your kitchen table."

The Othermill hit over $300,000 during its run.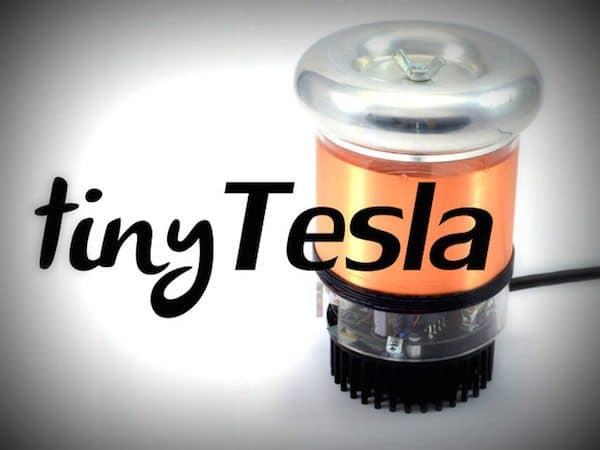 Just a little over a month ago, the tinyTesla finished its run on Kickstarter and became a super popular item on the platform. The project was dubbed "a little Tesla coil that shoots sparks, plays MIDI tracks, and exercises your soldering skills." It was noted that the tinyTesla "is designed to be easy to build and assemble for anyone with basic soldering skills."
The project managed to surpassed its initial $20,000 and raised over $336,000 from 1,568 backers. 
Have a crowdfunding offering you'd like to share? Submit an offering for consideration using our Submit a Tip form and we may share it on our site!