With the backing of 97 investors, Cgon has secured over £155K for the 10.34% equity offered and pushed into overfunding on Crowdcube.  Cgon is now planning to adapt their articles to add preemption to B shares. Cgon devotes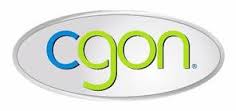 itself to reducing emissions in fossil fueled engines, increasing fuel efficiency with a UK £12 Billion market opportunity. The company's hydrogen producing technology aims to change the way engines work to burn nearly all of the pollutants thereby reducing emissions by up to 80% and increasing MPG. The system can be retro-fitted to old cars or be built into new ones and be used for petrol and diesel engines.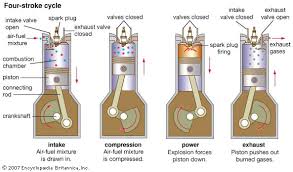 How and why does Cgon Work? "Our product works by splitting water into its two base component gases Hydrogen & Oxygen. The two gases are produced on board, on demand, for a given application.  The gas is then channeled into the combustion engine where a unique reaction takes place. "When the two gases Hydrogen & Oxygen are introduced ahead of the combustion cycle, we see a very interesting reaction. All of the base fuel i.e. the Diesel, Petrol or LPG is totally burnt within the combustion chamber. This has some very substantial benefits."
Additional Cgon details:
Introducing Cgon gas to a vehicle's engine changes the combustion process. A typical petrol or diesel engine creates a "Bang" in the cylinder, an explosion which emits heat at approximately 2000 degrees centigrade.
When Cgon gas is added to the air and fuel mix it changes the combustion to become a nuclear level type implosion – acting in a similar fashion to a black hole in space sucking everything into the centre of the implosion. This implosion also happens at around 2000 degrees centigrade, burning everything including the air, the gases, and, most importantly, the pollutants.
 Burning Hydrogen and Oxygen creates water at 2000 degrees centigrade, becomes super-heated steam. It is the expansion of this volume of steam that pushes the piston down. In real terms, the engine is partially converted to steam power. This is referred to as Hydro-Petrol , Hydro-diesel or Hydro-LPG.
 This implosion using Cgon happens 10 times faster than the traditional combustion process, and at 2000 degrees centigrade, everything is burnt. This temperature hot spot is focused in the centre of the implosion, sucking everything into it rather than emitting the heat. For thermodynamic reasons, this causes the car's engine to run approximately 10% cooler than its standard operating temperature.
 A typical internal combustion engine runs at approximately 24% thermal efficiency with the balance of the energy being released in the form of heat and gases. The Cgon Fuel System increases the combustion efficiency to near 100% therefore reducing the emissions of both heat and gas.
According to Mark Fox,  a retired Chartered Builder and "enormous petrol head," started an engine remapping business followed by an automotive MOT station and during the course of his new ventures met a competitor, Brian Sheard, a retired Nuclear Submariner. Sheard and Fox soon joined together and progressed Sheard's product – the Hydrogen on demand titanium fuel cell, which they have over the years progressed to where they are today with Cgon. Steve O'Reilly serves as  Director.

Cgon offers £7,000 level investors and  a free Cgon Ltd, Hydrogen on demand fuel generator fitted to any car at the  Exeter Cgon fitting centre.

________________________________________________________________

Have a crowdfunding offering you'd like to share? Submit an offering for consideration using our Submit a Tip form and we may share it on our site!

Sponsored Links by DQ Promote