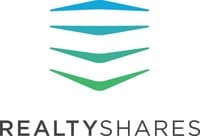 Real estate crowdfunding is booming.  The synergies between matching investors with investment opportunities online are incredibly compelling.  Real estate is a multi-trillion dollar industry on a global basis and the efficiencies delivered by crowdfunding will grow the pie – not just slice it up further.
The team over at RealtyShares has created an high level infographic that breaks down the basics between debt and equity for real estate investments.  If you are considering joining the increasing number of individuals that are investing in this asset class, this is definitely worth a look.  The RealtyShares platform currently offers investments in residential, commercial, retail and mixed-use property.  Their listings are presently only for accredited investors.  The good news is that, contingent upon final rules, RealtyShares may open up their platform for non-accredited investors.  Now we must wait and see how the SEC does with the rules..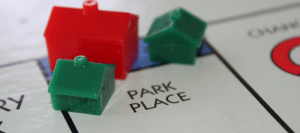 The infographic describes real estate debt crowdfunding or crowdlending as a form of peer-to-peer (P2P) lending. Under the debt structure for real estate crowdfunding, investors are lenders on, rather than owners of, the property. With real estate equity crowdfunding or crowd investing on the other hand, investors are owners or shareholders of a project or property.
Another differentiator for crowdfunded real estate debt versus equity is the typical hold period for each type of investment. With debt, hold periods tend to be shorter and range from 6 to 18 months. With equity on the other hand, hold periods can vary more widely from 6 months on the low end to up to 10 years in some instances.
Now with any investment there is risk involved.  Traditionally real estate has generated solid returns tied to a hard asset.  In the past it was difficult for smaller investors to take advantage of these opportunities to real estate investing was dominated by institutions and wealthy families.  The disruptive nature of crowdfunding is allowing an entirely new population of investors to participate in a realm that was previously pretty exclusive.
__________________

Sponsored Links by DQ Promote