RCS Capital Corporation (NYSE: RCAP) announced on Wednesday (October 1st) that it has entered into a definitive agreement to acquire Cole Capital Partners, LLC and Cole Capital Advisors, Inc. (together, "Cole Capital") from American Realty Capital Properties, Inc. (NASDAQ: ARCP) for $700 million plus contingent consideration. Cole Capital is the private capital management business of ARCP, which includes a broker-dealer, wholesale distribution, and a non-traded real estate investment trust, or REIT, sponsor and advisory businesses.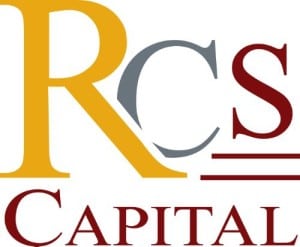 RCAP will purchase Cole Capital for a base purchase price of $700 million consisting of $200 million of cash, $300 million of seller debt, and $200 million of RCAP Class A common stock.  RCAP's common stock will be valued at a fixed price of $23.8156 per share, equivalent to the volume weighted average price of the common stock for the ten days ended on Monday (September 29th). Under the agreement with ARCP, RCAP may pay the common stock portion of the consideration in cash or stock.
The seller financing consists of a seven-year, unsecured promissory note from RCAP to ARCP, with an initial interest rate per annum of 7.5%, pre-payable by RCAP after December 31, 2015, subject to certain limitations.  In addition to the base purchase price, ARCP may earn up to an additional$130 million, payable in early 2016, based upon Cole Capital's actual 2015 EBITDA.
RCAP estimates that the transaction will contribute $0.51 per share to 2015 adjusted net income (excluding synergies), assuming the$200 million of stock compensation is paid in cash versus stock, depending on the amount of additional consideration paid in 2016.
The transaction will close in two steps, with certain advisory and other agreements being entered into promptly upon clearance of the federal anti-trust waiting period, and the second closing, upon which the stock and assets of Cole Capital will be acquired, upon clearance of FINRA's change of ownership waiting period.  RCAP will pay a portion of the base purchase price at the second closing and the balance in April 2015.