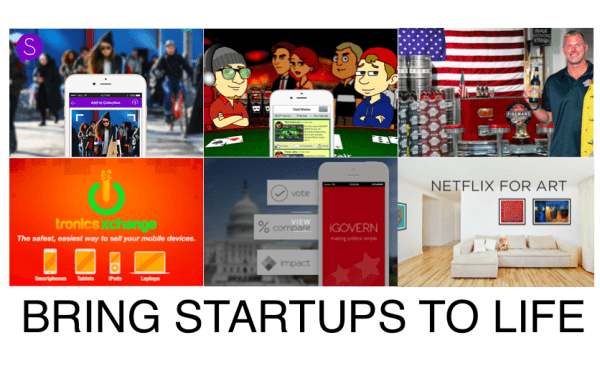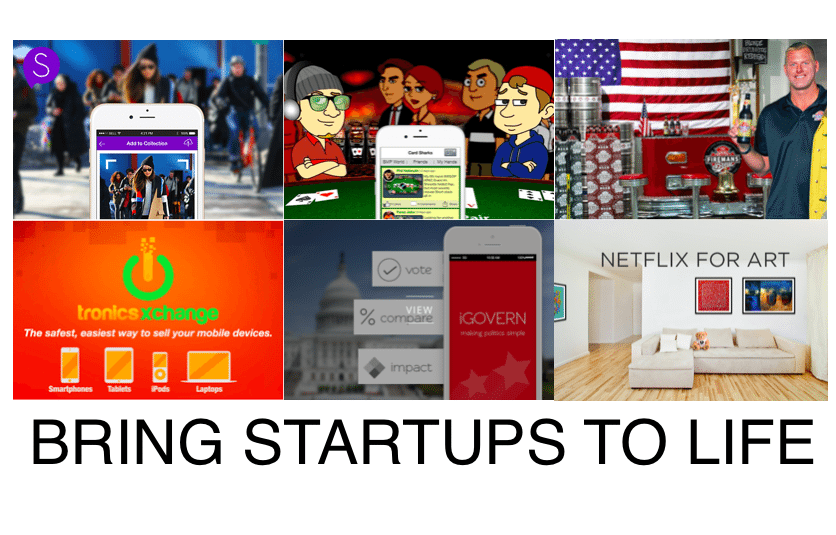 FlashFunders is the first no-cost equity funding platform open for small businesses and tech entrepreneurs.  "This is not the Silicon Vally model leveraging technology for business as usual," avers FlashFunders.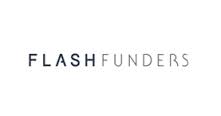 FlashFunders Co-Founder Vincent Bradley aims to take advantage of the recent changes in private equity funding by offering no costs for start-ups or investors: FlashFunders only makes money if the business as a whole makes money. Investors have direct access to the entrepreneurs on this new platform, either for due diligence or for sharing expertise. By Q1, FlashFunders expects to on-board 10-20 companies a month, providing another valuable resource for start-up news.
Breaking down the walls of #SiliconValley, @FlashFunders connects investors & startups beyond SF: http://t.co/Y0hr0YBpYy

— FlashFunders (@flashfunders) October 16, 2014
Backed by Skype's legal and VC team, Vincent Bradley, Brian Park and Mark Dyne, hope to simplify the complexities of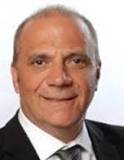 raising capital. "FlashFunders removes the legal fees, typically upward of $20K, alleviating a heavy burden at the earliest stage as well as the burden of understanding SEC bureaucracy at the most critical point of growth," explains the startup. "Start-Ups will benefit from standardized legal documents from the top securities law firm, an efficient system for collecting funds at no cost and access to investors. Accredited investors can now access deals from across the country, connect directly with entrepreneurs and make an investment seamlessly, without fees, within 15 minutes. 97% of accredited investors have no access to start-up or small business investments."
I recently had the opportunity to catch up with FlashFunders Co-Founder Vincent Bradley via email to discuss the company's launch.
Erin: Who are FlashFunders primary investors? 
Vincent Bradley: FlashFunders is backed by Europlay Capital Advisors (first investors in Skype) and Stubbs Alderton & Markiles (legal team for Beats, LinkedIn Series A & Skype).
Erin: How was the connection made to and with Mark Dyne?  
Vincent: Once the JOBS ACT passed and it was obvious there was going to be a seismic shift, there was no doubt in my mind that private & public funding would change dramatically.

As an entrepreneur, I've been through the capital raising process and it's painful. I started talking to my friend and future co-founder Brian Park who was working with Mark at ECA. I knew ECA, a leading dealmaker, and Stubbs, the start-up law firm, had the resource to launch an industry standard platform.  Brian knew Mark was interested in the paradigm shift underway in the securities industry and made the introduction.  It turns out Mark (ECA) and Scott Alderton (Stubbs) had been having the same discussion.  It was the perfect storm – we joined forces.
Erin: What role will Mark play at FlashFunders? 
Vincent: Mark is the Chairman; I talk to him daily and meet with him weekly.  His experience in both the private and public sector is invaluable in re-imagining the fundraising and investing process.
Erin: Which other investors/ advisors are playing key roles?
Vincent: Scott Alderton & Murray Markiles are two brilliant corporate securities lawyers who have played a key role in developing the streamlined legal process on FlashFunders.

Ryan Azlein at Stubbs Alderton & Markiles have also worked closely with us as General Counsel.
Erin: Is there a leadership structure in place among the founders (CEO, CFO)? Describe the team and its experience.  
Vincent: Our organization is flat; we're all contributing to making FlashFunders the Industry Standard and each member's contribution is critical.  Today we are 13 employees, but we'll be at 20 by the end of next month; there's no time for titles.

We have a top tier tech team we were able to attract talent who previously worked at Amazon, Microsoft, Zest Finance, Pivotal Labs, Charles Schwab, etc. Our investment team is also very strong – we have team members worked at elite NYC investment banks.

I bring experience from the entrepreneur's sides of the process; having raised capital for several start-ups, I know the pain points. Brian brings the investors point of view, working with Mark and ECA for the past seven years.
Erin: Who does FlashFunders see as its competitors? 
Vincent: Right now our competition is any other funding platform but here is how we stand out…We don't charge fees to startups or investors; this is unprecedented. We are the first to provide a marketplace, sophisticated technology, an efficient platform, as well as a concierge service and investment templates at no cost.

Second, FlashFunders worked with FINRA to expand the scope of our broker-dealer license to allow start-ups to raise capital online.  We want to create an industry standard that FINRA is behind and others can follow.

Third, investors who use our service to buy direct shares in startups.

Fourth, we have an intuitive and streamlined user experience and take pride in the fact that investors can invest in startups in less than 15 minutes.
Erin: Other than its no fee, how will FlashFunders differentiate, engage, lure and keep entrepreneurs on its platform?  Please describe these services. 
Vincent: We are creating an Industry Standard for equity funding for start-ups.  From a compliance perspective this is paramount to being THE service for entrepreneurs.  If entrepreneurs execute deals that are not compliant, they would be toxic for future financing.

FlashFunders has focused on creating an "unparalleled user experience" and takes pride in that. We are educating a new generation of investors and start-ups. With FlashFunders, investors can invest in startups in less than 15 minutes.

Other services include:
FlashFunders Concierge Service is a team dedicated to working with the start-ups to ensure they understand how to execute a compelling offering.
FlashFunders University, a guide to raising capital, will roll out shortly after launch.  Start-ups can expect to see short videos from venture capitalist, step-by-step guides on building an offering and feedback from entrepreneurs who have been through the process.
Flash Seed Preferred Documents is a set of stock investment terms and documents developed specifically to meet the needs of startups (formed as C Corporations) raising seed capital on FlashFunders.   We've worked extensively with our affiliated securities law firm, Stubbs Alderton & Markiles, LLP, to create Flash Seed Preferred. We took the preferred stock investment structure familiar to seed stage investors and customized it to facilitate fundraising on our platform.
FlashFunders Ecosystem of Investors extends from Los Angeles to Sydney. One of our first investors came from Israel.  Mark Dyne has been behind the scenes on some of the biggest deals in both private and public sector and Stubbs Alderton & Markiles reach is wide as well, working on Skype, Beats and LinkedIn Series A to name a few. Start-ups have a built in Ecosystem that extend far beyond Silicon Valley.
Erin: If there isn't a fee structure, how will FF be profitable?
Vincent: Right now we are focused solely on building the industry standard for equity funding. We're early in the formation of this new industry — if we build the best platform, from compliance to efficiency, for start-ups and investors, we'll create a lot of value.

FlashFunders' model works if we fund startups that bring meaningful change to industries. Our goal is to capture long-term value – thus we only take the right to invest.
Erin: Who has FlashFunders targeted as its core entrepreneurs for its launch?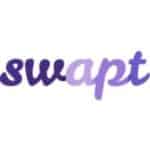 Vincent: FlashFunders plans to launch with 5-10 offerings and quickly ramp up to 10 offerings a month, a few examples of offerings include Swapt, Swggr, The Influential Network, iGovern.
Erin: Where does FlashFunders see itself in the next year? In three years? Ten years?
Vincent: In the next year…. helping hundreds of companies raise capital in a FINRA and SEC compliant manner while also allowing for unrivaled efficiency.  In the next three years…. We're not worried about three years from now  – our goal is to build a platform that adds massive value to investors and entrepreneurs today.  In 10 years… we hope to be a household name and known as the company that lead the industry in best practices and innovative solutions for raising capital, and we hope we've helped hundreds of thousands of startups change industries.
Erin: What is FlashFunders' view on the Jobs Act, I, II, III & IV?
Vincent: Title I – No comment. We're a Title II General Solicitation platform – we think it's a paradigm shift that is taking some time to gain traction but will ultimately change the securities industry forever.

Title III won't work with the current rules outline – I do think the State of Wisconsin is on to something with the structure they have created for intrastate crowdfunding.

Title IV – Reg A+ (not our focus) — has a ton of potential, very smart to raise the limit from $5M to $50M. Virtually no one used Reg A exemption before because is was too onerous for a $5 M raise.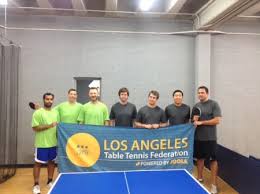 Erin:  Lastly, when I googled FlashFunders, why do a myriad of table tennis images appear?
Vincent:  We have a FlashFunders Ping Pong team in the Los Angeles Table Tennis Federation. We're a pretty competitive bunch who's competitive nature spills outside of the office – though we try to keep most of competitive energy toward building the best online equity funding platform in the world.