Bitcoin-powered crowdfunding platform Swarm announced its first class of startups that will be featured on its website earlier this week.
According to its description, Swarm is "Kickstarter powered by Bitcoin technology." It allows regular people to fund the startups they like, while entrepreneurs raise more by engaging with more people. The platform is considered perfect for startups or other exciting projects with high risk and reward. It also allows the campaign organizers to increase enthusiasm and funding at the same time.
Explaining why they created the platform, Swarms co-founders Joel Dietz and Jef Cavens stated, "Around the announcement of Ethereum in January, a few world wanderers from the crypto underground began brainstorming what it would take to expand the reach of new decentralized technology that could increase human freedom in the face of growing totalitarian tendencies.

"We came up with the Swarm, a network specifically designed to
fund revolutions, with unique incentive structures for distributing risk and share reward.
After raising $1mm via a crypto crowdsale and setting up basic infrastructure, we started
to clarify our vision."
Coindesk reports that Swarm's application saw a number of groups submitting applications, with a select few advancing to the "video presentation state."  The platform revealed that five companies/organizations have been declared as its first startup class:
Manna: Developer of a smart personal drone network
Coinspace: operation of a decentralized cryptocurrency workplace
Swarmops: Organization management software platform
Judobaby: Gaming platform
DDP: Stands for "Decentralized Dance Party"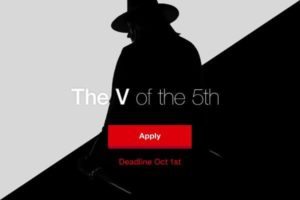 Founder of Manna, Eric Small shared, "We're really [excited] about building an intelligent, personal drone that can do more than one application. What's interesting is how the mouse changed how people interact with computers, and we already have that with smartphones. We're not building the second part of that – drones interacting with smartphones – and making that on the Internet and autonomous, instead of human-controlled, enables every day people to use this technology."
At the official Swarm kick-off, which will take place in Silicon Valley on November 5th, potential backers will be able to see the startups demo their projects.