Venovate, an online platform for alternative investing, today announced that Jerry Chafkin, EVP and Chief Investment Officer of AssetMark and former senior Charles Schwab executive, has joined the company's Board of Directors.
"We are delighted to welcome Jerry to our Board of Directors," said Michael Raneri, Venovate CEO. "Venovate has built a compelling offer, with the introduction of a new private investments marketplace. The momentum is building with multi-million dollar investment opportunities listing on our platform. The counsel we receive from industry leaders like Jerry, in addition to that of our Advisory Board comprised of world-class veterans from financial services and venture capital, is extremely valuable as Venovate works to transform the private securities market."
Chafkin has over 25 years of investment management experience. Before joining AssetMark, he was CEO at AlphaSimplex Group, a liquid alternative asset management specialist in Cambridge, MA. Prior to that, he was CEO at IXIS Asset Management U.S., a holding company of asset management firms with more than $200 billion in assets. He was a member of the Executive Committee at Charles Schwab, where he held several leadership positions including CEO of the asset management division and EVP responsible for developing and guiding the firm's proprietary advice solutions and offerings. Mr. Chafkin also held a variety of senior positions at Bankers Trust Company. He received a Bachelor's degree in Economics from Yale University and holds an MBA in Finance from Columbia University.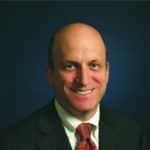 "I'm very excited about the game-changing approach Venovate has developed to connect accredited investors with high-quality private offers," said Chafkin. "Venovate's platform simplifies and streamlines the process from start to finish for both investors and those raising capital, removing barriers that previously limited access to private investment opportunities. I'm looking forward to working with Michael and the Board to help guide Venovate's growth and success."
Venovate Holdings provides self-directed, accredited investors with investment opportunities through its FINRA-registered subsidiaries.

Sponsored Links by DQ Promote