With the help of over 2,000 backers, the Joan Didian Documentary, We Tell Ourselves Stories In Order to Live,  easily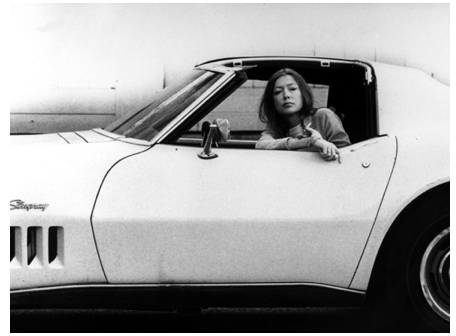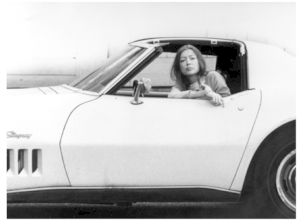 exceeded its modest $80K goal with over $121,800 in pledges.  Live on Kickstarter, the film's campaign is led by director, Griffin Dunne, who has known Didion his entire life and co-director award-winning filmmaker, Susanne Rostock. Named for the compendium of Didion's oeuvre, We Tell Ourselves Stories In Order to Live is the first and only documentary being made about Joan Didion, the American novelist and literary journalist. The Year of Magical Thinking, Slouching Towards Bethlehem, and Play It As It Lays just a few of Didion's works.
 "So far we have shot 60 hours of footage, primarily of Joan. Now we need to shoot key interviews with Patti Smith, Vanessa Redgrave, Michelle Williams, Cameron Crowe, Annie Leibovitz, Michiko Kakutani, Anna Wintour, Bret Easton Ellis, Scott Rudin, Jann Wenner, Graydon Carter, Allison Janney, Robert Silvers and Liam Neeson.  While her writing is fierce and exposed, Joan herself is an incredibly private person. The film traces the arc of Joan's life through her own writings, and in her own voice. Our film will tell Joan's story through passages she has chosen (and will read aloud) from her work, as her friends, family, colleagues and critics share their accounts of her remarkable life and writing," stated the campaign.
"We want to honor Joan's language, to visualize the stories she tells, to put her words to picture. Joan's obsessive memory, and her sharp and unsettling observations, will be brought to life, using music and images–rare and atmospheric film and stills that encapsulate her words. We will also be using rare archival from Joan's personal life and family history," expressed the directors.
Noteable backer incentives include digital downloads of the film for $15, a handwritten list of Didion's 12 most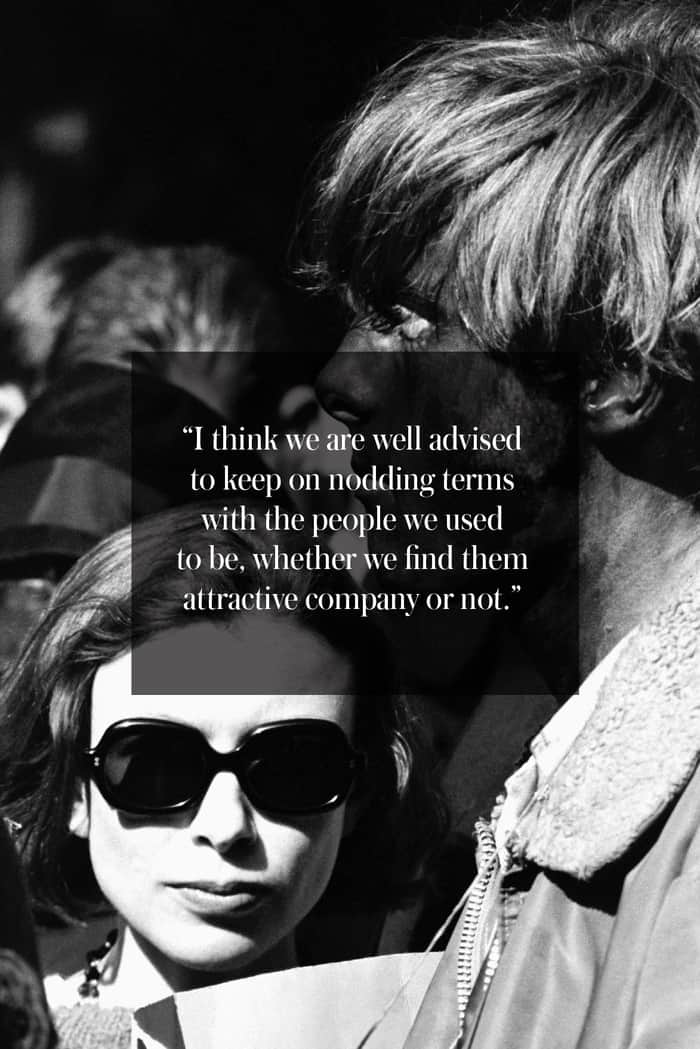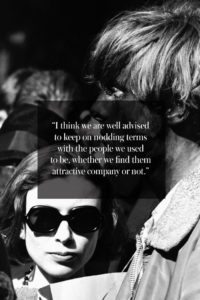 important books for $35, the opportunity to send Didion a two-page letter for $350, tickets to the premiere for $500, and a visit to the set for $5,000.  My personal recommendation is no longer available: a pair of Didion's iconic personal sunglasses!  Both pairs have been claimed for $2,500 a piece.
The team working on the film includes the following: 
 Director Griffin Dunne, an accomplished actor, producer, and director,  made his foray into directing with the short film Duke of Groove, for which he received an Academy Award nomination. His feature film directorial debut was Addicted to Love, followed by Practical Magic, Fierce People, and The Accidental Husband. He is also a frequent director for The Good Wife. As an actor he is best known for After Hours, directed by Martin Scorsese, which Griffin also produced, An American Werewolf in London, directed by John Landis, and Johnny Dangerously with Michael Keaton.
Director Susanne Rostock is a veteran documentary editor and director whose most recent film, Sing Your Song, opened in the U.S. Documentary Competition section at the 2011 Sundance Film Festival. Susanne's 20-year multi–award winning collaboration as editor with director Michael Apted has produced The Long Way Home, Me & Isaac Newton and Moving The Mountain. She has achieved recognition for her editing on a myriad of films, garnering Emmys, IDA awards, Cable Ace awards, a Gold Hugo and acknowledgement from multiple national and international festivals.
Producer Annabelle Dunne produces films with Vanity Fair's Graydon Carter. Their newest project, a documentary about Nora Ephron, will be released by HBO in 2015. The niece of Joan Didion and John Gregory Dunne, Annabelle has grown up in a family of writers.
 Producer Mary Recine has earned an Emmy Award and three Peabody Awards for her documentary work. Her current film projects include documentaries directed by Rebecca Cammisa and Liz Garbus. Collaborating with filmmaker Ric Burns for many years, Mary produced the critically acclaimed Eugene O'Neill: A Documentary Film; Andy Warhol: A Documentary; and Into the Deep.
Haven't yet heard of Joan Didion or read her seminal works?  Check them out at your library!  Funding for We Tell Ourselves Stories In Order to Live campaign ends 21 November.

____________________________________________________________

Have a crowdfunding offering you'd like to share? Submit an offering for consideration using our Submit a Tip form and we may share it on our site!

Sponsored Links by DQ Promote